Share
It's the small, ordinary moments of choice that determine our destinies. You know what I mean – something whispers,"do this" or "don't do that." Betray yourself by ignoring those nudges and the biggest messes usually follow. Listen and act on them, and doors of opportunity open. Good things follow.
One of those moments occurred for me 24 years ago when I felt the nudge to start my own business instead of getting a job outside the home. Good things followed – treasured friends, priceless knowledge, and an abundance of self-growth, fun and prosperous experiences.
On the other hand, I ignored one of those nudges several years ago because I was too scared to rock the boat. I'm still cleaning up the mess. What I wouldn't give to go back in time and make one little choice differently… allow some momentary discomfort to avoid a world of hurt.
Yes, it's those small moments of choice that reap our destinies. I hope you're listening to that still, small voice. Out of small and simple things are great things brought to pass…
About
Marnie Pehrson
Get Marnie's FREE audio on how to bust through fear to a vibrant, happy life. Click here to get your copy.
Share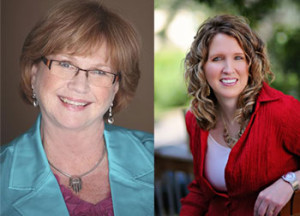 The online marketing landscape is changing. Anyone who's been in business online for any length of time knows that what worked yesterday isn't working as well today. Technology is always changing and there are new tools and resources available.
It can be tough for entrepreneurs to keep up with it all. What REALLY works for small business owners TODAY? And what do small business owners really think of some of the deals they are offered by other internet marketers?
Sue Painter and I love to chat on Facebook about what's working in our businesses, what has been a total failure, and how we really feel about life and work. In a conversation last week we decided to take it public – ALL of it. Welcome to the Marnie and Sue Peep Show – two successful internet marketer's unscripted chats about the good, the bad, the ugly and the sad of being a small business owner.
In our first video chat we talk about:
Whether participating in collaborative books is worth it.
Why we think live events and social media can help you grow your business.
How to keep from being so hard on yourself and how we make self-care a priority.
What's is it like to see your multiple six-figure business literally disappear overnight due to a change in Google? (This actually happened to one of us and you'll hear about it in the first Peep Show episode. 
We're brutally honest, pulling back the curtains and chatting for 15 minutes to half an hour every week. No holds barred. And we'll answer your questions, too, by the way.
Want to play? Here's where you go to register and we'll send you a time each week when you can join us live. If you can't make it we'll send you the link to watch later, too.
About
Marnie Pehrson
Get Marnie's FREE audio on how to bust through fear to a vibrant, happy life. Click here to get your copy.
Share
Have you ever been caught in quicksand? No, I'm not talking about the phenomenon found in nature. I'm talking about emotional quicksand, where one thing goes wrong and then another and then another, until you become paralyzed… you're in over your head and you don't know how to find your way back out.
In the movie, "The Replacements," Keanu Reeves character explains this so well. (Btw, if the S word is problematic for you, don't watch this clip, it's in there several times).
I saw this clip today and thought, THAT's it … THAT's it… THAT's what it's like when you  get caught in that toilet-flushing spiral. You feel like there is no way to turn things around. Your thoughts become your worst enemy, and you can't seem to believe or hope that life could possibly get better.
A lot of us get caught in emotional quicksand and it can be downright terrifying. But there is a way out. There is hope. Let me throw you a lifeline…
Join me for Break Through To Radiance and let's get you out of the quicksand.
About
Marnie Pehrson
Get Marnie's FREE audio on how to bust through fear to a vibrant, happy life. Click here to get your copy.
Share
I spent the day with my good friend, Judy Hansen, author of "Trusting Spirit Now." Judy is one of those rare individuals who brings heaven to earth just being in her presence. I call her my "heavenly mother" because she has a natural gift for making you feel loved and cared for.
Today, she was my angel. To be honest, I've been floundering of late, not really feeling myself, struggling to stay in the light. Buckling down to serious work or feeling the need to "Light the World" has been the last thing on my mind. Frankly, this isn't all that unusual for me in the summer months. For several years now, I've taken a rest in the summer, and I think I've trained my mind to forget about business when the summer sun arrives. Habits are hard to break.
But this summer's had some added components which eventually culminated in a less-than-ideal weekend. I wasn't feeling too hot. I almost cancelled on Judy. I was about to ask her to come a different day, but decided I'd stick to plan.
I'm incredibly grateful I did, because by the time she drove away 7 hrs later, I felt as if someone had breathed new life into me. Ironically she was here for consulting, but in the process of helping her, she helped me even more.
Through her visit, something significant shifted in me emotionally, mentally and spiritually. My amnesia had lifted, and I remembered who I am and what I'm about. More importantly, I remembered how it feels to tap into something higher, nobler and divine.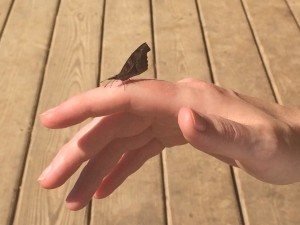 The last thirty minutes she was here, a butterfly kept lighting on my hands and on my legs. It felt like I'd made a new friend. I asked Judy to look up "butterfly totems" on her phone to see what the message of the butterfly is.
Butterflies may come into your life when you are going through important, unexpected changes. They symbolize:
Powerful transformation, metamorphosis in your life and personality
Moving through different life cycles
Renewal, rebirth
Lightness of being, playfulness
Elevation from earthly matters, tuning into the emotional or spiritual
The world of the soul, the psyche
See Spirit Animal Info for a full description
This was a perfect metaphor for where I am in my life and what happened to me today. I feel as if I've been reborn; and all it took was a day with a friend who gets me, who believes in me, and who reminds me who I am by who she is.
We all go through tough times, and almost every Light Bearer experiences bouts of occasional amnesia – especially when we're in the "rest phase." I hope you have a good friend who helps you remember who you are. Friends like this are priceless treasures.
Are you struggling to find clarity or feel connected to your greatness? We all struggle to find the light at times. If you know what I mean, I hope you'll join me for my upcoming Webinar Wednesday, June 9th:
"The 7 Storm Clouds that Block Your Light and How to Break Through Them"
We'll be talking about the typical challenges Light Bearers face and some ideas for staying in the light so you can attract more of your ideal clients, generate the income you seek and impact the lives you're here to touch.
About
Marnie Pehrson
Get Marnie's FREE audio on how to bust through fear to a vibrant, happy life. Click here to get your copy.
Share
I've suffered from it, my clients seem to experience it, maybe you have too… it's The Savior Complex. At first blush, you might say, "No way! I know who the Savior is and I'm not Him." But take a moment to ask yourself these questions:
- When my children experience major setbacks, do I feel like a failure as a parent? Do I blame myself for their mistakes, emotionally flogging myself for long periods of time?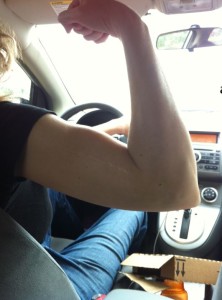 - When I see other people making mistakes, do I feel an intense need to help them fix their lives?
- Do I spend a lot of time wanting good things for others that they don't seem to want for themselves?
- Do I take a lot on my shoulders because, "no one else will do it and somebody has to?"
- Do I feel like it's not hard for me to take on more because I seem to be able to handle it better than others?
- Do I step in to fix things for my children, rather than letting them work through consequences?
- Do I feel uneasy about consulting or coaching clients because I really want them to get results and when they don't I feel responsible?
- Do I feel like I must continue to fix my children's problems once they are grown and out of the house?
- Do the challenges and struggles that my friends and loved ones face take away my peace, causing hours of worry or anxiety?
- When I'm around people who are depressed or dealing with heavy issues, do I take on their problems and feel what they are feeling at a deeper level than other people seem to?
- Bottom line, am I owning other people's stuff?
If any of these sound familiar, you may be suffering from the "Savior Complex."  The first step to a cure is understanding that each person is responsible for his or her own life.
The only person you are responsible for long term is yourself. You aren't on this planet to fix your spouse, your children, your friends, your customers or the world. The only person you have complete control over is you. If that's true for you, then it's true for everyone else.
I'll be talking more about the Savior complex and helping you break through it in my "Breakthrough to Radiance Series" starting July 15th. If you're going to leave the legacy you want, an important step is releasing the Savior Complex. If you don't, you'll soon be overburdened and the load will strain your health and diminish your light. Please join me for "Breakthrough to Radiance" Starting July 15th…
About
Marnie Pehrson
Get Marnie's FREE audio on how to bust through fear to a vibrant, happy life. Click here to get your copy.
Share
If you want to be successful in life or business, you need confidence. It takes confidence to make decisions, to trust your gut, to take some of the riskier leaps that life and business require. If your confidence is shot, you hesitate, miss windows of opportunity, and remain stuck in no-win situations.
I'm sure you've seen a small baby learning to walk. Babies have immense confidence to keep on trying in spite of repeated failure. What happens to us between the time we learn to walk and when we become less-than-confident teens or adults? Getting down to WHY you've lost your confidence is the first step in regaining it. Here are the top seven confidence killers I see among my entrepreneurial clients.
1. We may lose confidence as children. If you grew up in a home that didn't foster confidence, where you were belittled or berated for your choices, you may have never developed a healthy dose of confidence.
2. We may have experienced a blow to our confidence. Job losses, business failures, changes in the economy or the marketplace can all take a toll on confidence. If you made a big decision that didn't work out, that could make you second guess yourself in the future.
3. We may have a genetic disposition to lower confidence levels. There is quite a bit of support for the concept that we carry in our cellular memories and genetic markers, not only physical characteristics but also emotional and psychological dispositions and traits. For example, if your great grandfather lost everything in the Great Depression and lost his confidence, his cellular memories could be passed down through your DNA.
4. Unhealthy relationships can undermine your confidence. I've seen strong decisive women marry manipulative, controlling or abusive men and lose their confidence. People who play  mind games with you can make you second guess yourself and lose faith in your own intuition. Some women in these situations never make it out. Those who do, must rebuild their confidence and learn to listen to their hearts and trust themselves again.
5. Our own self-talk can undermine confidence. If we constantly tell ourselves things like, "I don't know how. I'm no good. I'm not smart. I can't figure this out," etc. we erode our confidence until it can become incredibly weak.
6. Did you know that our diets affect our confidence? It's true. According to brain chemistry research, low Serotonin (the neurotransmitter of inner peace) can cause lower confidence levels and depression.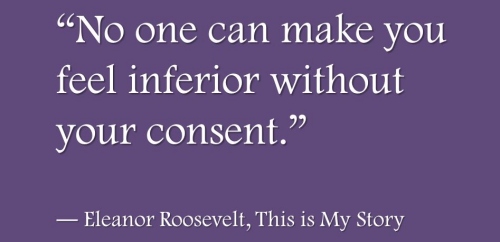 7. Worrying about what other people think can undermine your confidence. Everyone around you has an opinion. If you put too much stock in what other people are going to think or say, you can create a habit of constantly second guessing yourself, which erodes confidence.
In my upcoming class, "Become the Confident, Capable YOU and Watch Success Follow," I'll be using a combination of instruction and cutting-edge energy techniques to help you step into your confidence and overcome the 7 confidence-killers above. I hope you'll join me!
About
Marnie Pehrson
Get Marnie's FREE audio on how to bust through fear to a vibrant, happy life. Click here to get your copy.
Share
Most of us don't realize it, but much of our lives are created by a series of beliefs we formed in our younger years. Something happens in our lives, and we create a rule about how the world works. That rule becomes a governing belief affecting choices moving forward.
For example, I grew up going to a private school where corporal punishment was practiced. It seemed to me that children were randomly paddled for seemingly-insignificant actions. I couldn't discern the rhyme or reason to what led to the punishment … I only knew that kids that were vocal or active got punished more than ones who were quiet.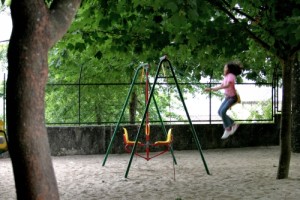 I decided to be quiet … very quiet… invisible would be better. I wouldn't even play with other children on the playground for fear of "getting in trouble."
Several beliefs got formed in those early years for me.
#1 Random people are dangerous. Don't engage with them. #2 Lay low, keep your opinions to yourself, and you won't get hurt.
Those rules governed a lot of my choices going forward and affected the relationships I formed. It led to a "peace at any price" philosophy that did not serve me. In the end, I rewarded with my silence actions that did not serve me or others.
Today, in my work, I listen closely to my clients for clues… analyzing why they do what they do. I'm looking for those source events and decision points where people make rules or beliefs about how the world works. Energetically those source points and false beliefs can be released. Once the energy around those points is removed, the person is free to make healthy changes and create a better life.
Nothing thrills me more than helping someone see the pattern they've created and release it. Knowing they can move forward unfettered by the past is downright thrilling.
About
Marnie Pehrson
Get Marnie's FREE audio on how to bust through fear to a vibrant, happy life. Click here to get your copy.
Share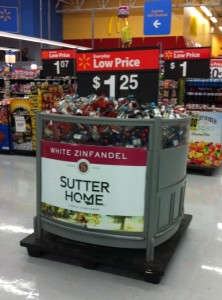 As I walked through Walmart this morning, I thought for the umpteenth time what a sad state it is that the equivalent of alcoholic Kool-aide is sold like candy at the front of the store.
Is it just me, or is this a screaming statement about humanity's inability to process their emotions. Are we finding so little joy in our lives? Are we so unhappy that we must constantly numb ourselves in one way or another?
As I've been consulting people on their weight issues, I've noticed a common reason that people overeat or consume too much junk food or sugar. In a word — comfort. It soothes them. It numbs them to their problems.
Raw foodists say that as you move to a raw food diet, you'll start to feel a lot more emotions that you'll need to process. Eating clean allows you to feel more, sense more and see more. The processed foods and sugars we consume numb our ability to feel, see and hear. And for many, this is just too painful, so it's easier to eat poorly than process the emotions.
Processing emotions doesn't have to be difficult or painful. There are ways to get down to the root emotions without dredging up all the painful memories. That is what I do with my clients. Virtually every person I work with ends a call commenting on how light and free they feel … ready to move forward.
For example, by the time my "amazing body" clients stop working with me, they've gotten down to the root causes for hanging onto the weight, are craving less junk, are living healthier lifestyles and have the motivation and capacity to take care of their bodies going forward. They also have an increased awareness of the emotions they're feeling and healthier ways to process them.
It can be done. You don't have to numb yourself for the rest of your life! Take a look at your own life. Where are you numbing yourself? Hours of TV? Sweets? Junk food? Alcohol? Over-the-counter or prescription drugs? How much time and money do you waste trying to stuff down emotions that just want to be be acknowledge and released so you can move on with your own amazing life?
About
Marnie Pehrson
Get Marnie's FREE audio on how to bust through fear to a vibrant, happy life. Click here to get your copy.
Share
Guest Post from Sheryl Siler
Are your core values sabotaging your own efforts? 
It's kind of an interesting question?  Do you shout an automatic, "Of course not?" Or are you questioning it?  Are you wondering what a core value is?
I feel as if in asking this question to you that I am somehow paying it forward.  I had participated in a workshop and within it I did an exercise that really made me think about and write down those things that were important to me.  Not just the surface but way down to the core.  That is what a core value is.
If you are signed up for the blog tour updates, you have access to a free printable journaling sheeting for you to start listing out what is important to you.  A place to document what those things are that ring true to your heart.   Take some time with this exploration mission.
Once you complete the mission ask yourself, "Are my core values interfering with my efforts and spoiling my attitude?"
Let me give you an example of what a potential sabotaging situation may be.  One of my core values is being at home with my children schooling them.  Since I know that, it is best that I choose things in my life and career that line up with that core value and not fight against it.
If I was presented a great job opportunity but that opportunity required me to constantly be travelling and leaving home and not being able to be there for my children, would that line up with what is important to me?  Clearly that opportunity would go against the grain.
If I would choose to take it anyway, there is a chance my sub-conscious mind would do things to sabotage my performance in attempts to get me back in alignment with my core values.
Whenever you experience stress of any kind, look into yourself and ask,
"In what way am I compromising my innermost values in this situation?"
Brian Tracy
If you are struggling in something, take a step back and analyze it.  Are you being true to yourself and what is most important to you?
Don't sabotage your own efforts.
This post is part of Sheryl's Spring Forward blog tour for Overcoming Your Negativity, her new self-paced course which is a 21 day journey to positive thinking, a better attitude and a happier you. You can read other posts in this tour by going to her blog at GrowBloomInspire.com/tour. For more information on the self-paced course click here.
You can also find Sheryl on Twitter, Facebook, or Pinterest.
About
Marnie Pehrson
Get Marnie's FREE audio on how to bust through fear to a vibrant, happy life. Click here to get your copy.
Share
Many of us avoid putting our hearts and souls into following our dreams because we're scared of disappointment. We're afraid our hopes will be dashed or we'll let ourselves down. Perhaps we're worried about what other people will think.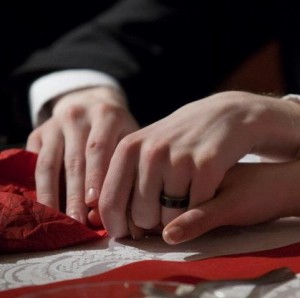 As I've re-entered the dating world, I've learned something important about life that applies to following your dreams.
I'm trying to be different than I used to be in a romantic relationship. I'm focusing on showing up fully as myself, opening my heart, being willing to be vulnerable and fully honest.  I'm trying to express how I feel, even when that might risk the relationship ending.
There is a risk involved when you do this. Your heart can get broken.
Yet, I realize now that much of the way I showed up in my marriage was about protecting my heart and expecting so little that I couldn't be disappointed. I'm determined not to do that again. Did this half-hearted, self-protecting stance lead to the very thing I was trying to avoid? Perhaps. It certainly didn't help.
I think this fear of being hurt in relationships is akin to the fear of disappointment many of us experience in goal-setting. We're afraid of setting our hearts on something, only to suffer disappointment, self-judgment or ridicule. Defeat can be heart-breaking. So we go about our goal-setting in a half-committed way because we want to protect our hearts.
One of the realizations that came to me as I entered a new relationship was that I could get hurt. I was operating a bit out of fear, holding back because my heart could get broken.
Then, one day I came to this realization that I'd passed the point of no return. If this relationship didn't work out, I was going to be hurt – no doubt about it. Just admitting that to myself, relieved something that allowed me to take those barriers off my heart and risk showing up fully as myself. Yes, I could get hurt, but I was going to get hurt anyway if it didn't work out. And a case could be made that the only hope the relationship has is for me to show up fully.
If you go through your whole life and you know you could have created the life you wanted, but you didn't try, or only half-tried, you're going to be hurt. Whether you abdicate your ability to create or whether you give it your all and it doesn't pan out, you're going to get hurt. Yet, odds are, if you give it your all, you will get something. I believe God grants us according to our desires. And if we throw our hearts and souls behind our desires and do what we can, we will get something good in the end.
But if you don't show up fully because you're afraid of failure or being hurt, you're destined to fail and you're destined for disappointment.
So give it your all! Throw yourself 100% into your dreams. It's the only way you can even hope to achieve them. And in the end you will know that you gave it your best shot, that you gave it your all. That alone, builds self-worth and shapes you into a person of character.
Join me for my next "How to Create Your Own Amazing Life Workshop"
About
Marnie Pehrson
Get Marnie's FREE audio on how to bust through fear to a vibrant, happy life. Click here to get your copy.