My friend Anastasia Montejano has a question she's fond of asking me whenever I've been through something difficult or come to a place of resolution and breakthrough. That question is, "What have you learned from this?"
She asked me that question yesterday, "What have you learned this year?" What a loaded question! A lot of what I've learned I've been sharing in my Quest for Love series of blog entries. But my answer to her question yesterday was a little different than she or I anticipated.
"I've learned what makes greatness."
I could hear the surprise in her voice. "Really? Just that?" she chuckled. "And what have you learned?"
First I've learned what greatness is not. It's not glitz and glamor. It's not in the sensationalism or the show. It's not about doing things to draw attention to yourself.
Greatness is in the small acts of day-to-day kindness, the genuine caring, and the big heart.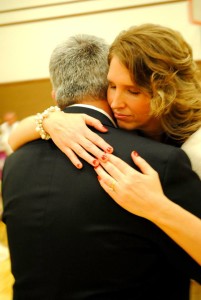 It's like Jesus washing the disciples' feet. Greatness is in showing other people you care in small, ordinary ways. It's in making people feel they are important by the way you treat them.
I've also learned that a great relationship is built on these principles of kindness and compassion. While I certainly enjoy the chemistry and the passion my husband and I share, there is a deeper richness of connection than I've experienced before because our relationship is built on mutual trust, respect, admiration and genuine caring.
I do not know where this awareness of true greatness is taking me, but I feel that I am going to be traveling a much different road than I have before. I am at a time of endings and new beginnings, uncertain as to what will remain and what will depart.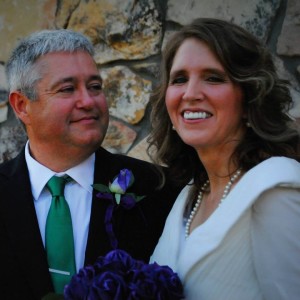 But one thing is steady and sure, and it all started by joining my life with a man who embodies greatness. I'm sure he doesn't see himself this way. He probably sees himself as quite an ordinary man.
To me, he is a treasure trove of wisdom, resourcefulness, hard work and compassion. He's a man with a Christ-like servant's heart. He has the bravery of a lion and integrity as solid as The Rock of Gibraltar, all mixed together with fun and optimism.
I look forward to the adventure that awaits me with him by my side.
"But whosoever will be great among you, let him be your minister."
– Jesus (Matthew 20:26)
Marnie (Pehrson) Marcus is a best-selling author, speaker, certified SimplyHealedTM practitioner, and product creation specialist who shows you how to transform your knowledge and expertise into books, virtual products and online platform. Find out how you can work with Marnie here. Let the past go and make 2016 your best year yet! Get an Energy QuickShift.