Isn't it time that amazing thing you do got out in the world in a bigger way? Isn't it time you started impacting lives with your message, unique gifts, and talents?
Now's the time. I've got it down to an exact science, complete with templates! Starting in October, I will be offering personalized hands-on training modules around creating, organizing, delivering and marketing your own products and programs using my step-by-step, templated system.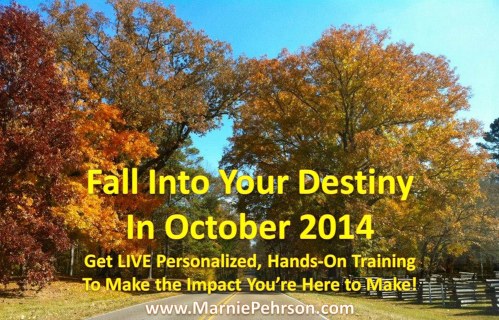 OCTOBER TRAINING SCHEDULE
Module 1: "How to Create a Program in a Week" Intensive
October 7-10th
Click Here for Details
Module 2: "How to Sell Your Products & Programs with Ease" Intensive
October 13-16th
Click Here for Details
Module 3: "How to Streamline Your Marketing & Fill Your Programs" Intensive
October 20-23rd
Click Here for Details
Energy Therapy Series: "Breakthrough to Radiance"
October 27, 29 and 31st
For entrepreneurs with a heart to help but who feel stuck or blocked. This LIVE Group Series helps you systematically break through typical fears and blocks: fear of success, failure, loss, exposure, scarcity, and more!
Click Here for Details
Here's what one of my students in the pilot program had to say …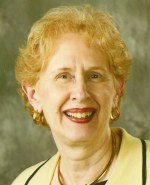 "Marnie was quick to provide solutions as they came up. The intensive was effective. It allowed focus, bonding with others, and developed support. The templates were excellent, thorough, practical and usable. The one-on-one group consulting was valuable. One of my favorite and beneficial pieces was the input from the group, developing their products and especially mine in the challenging category of self-help and spirituality." – Judi G. Reid
I hope you'll join me for one or more of my trainings this month. Let's get your work out in the world, making an impact and influencing lives for good!
You may find my training schedule at any time by going to MarniePehrson.com
Get Marnie's FREE audio on how to bust through fear to a vibrant, happy life. Click here to get your copy.