Share
You have a message, method or system inside you that can literally transform lives. What you know can completely shift the way people think. When you put that message into a compelling, engaging book, your legacy lives on forever. Your impact ripples into infinity!
If writing a book is on your list for 2013, I want you to know something… not all books are created equal. Books that engage and compel people to share them take special crafting. And it's not about being a wordsmith or having perfect grammar (just ask the editors of my 23 titles)! It's something entirely different that even a child can learn.
Through the power of story and collaboration, you can create your own page-turner. And this summer, I will show you how with my exclusive, proprietary system for creating WOW books!
Here's what Kathleen Gage (author of "Power Up for Profits") has to say about my Create a WOW Book Mentoring & Accountability Program:
"Oh my goodness Marnie Pehrson. I can't begin to thank you enough for the great course you created and taught that I participated in many months ago.

I had been thinking of writing a book about women and online marketing for quite some time. Years actually. But I continued to procrastinate. That is until I took your course.

This month my book will be available on Amazon and other online locations.

Something about the way you presented the material, encouraged your students (that would be me) and the guidance you gave is beyond compare.

I am incredibly confident my newest book will serve thousands upon thousands of women (and men) who know they need to incorporate online means to build their business while honoring who they are, trusting Spirit and living their truth. Oh yes, and making lots of money in the process.

Thank you my friend, colleague, mentor. The world is a better place because of your light."
Please join me this summer! Go through the Create A WOW Book Mentoring and Accountability system at your own pace AND get 3 months of personal phone support with me. I'll be available to keep you motivated, give writing and publishing advice and help you craft a compelling launch!
What are you waiting for? There's no time like the present to start impacting the lives you're on this planet to touch!
Just hop on over to http://www.CreateAWOW.com
About
Marnie Pehrson
Get Marnie's FREE audio on how to bust through fear to a vibrant, happy life. Click here to get your copy.
Share
As you may know, I blew up my 6 figure business in the fall of 2012 and started over. Yes, it was a leap of faith, but I knew I needed to more fully follow my passion to assist Light Bearers. What you may not know is I didn't have a clear idea of what my new path would look like. I had an end goal, a picture in my mind of who I wanted to be, what I wanted to be doing, and the type of relationships that would be in my life as I did them. But HOW I was going to get there wasn't clear.
With faith in my vision, I took the leap. Since that time I've taken a second bigger leap that only few know about. It's a personal decision that has completely reset my life. So within a 9 month period, I've wiped the slate clean on my life and business.
Scary? Yes, at times, downright terrifying. As I'm emerging through the other side, it's the most liberating thing I've ever experienced. It's an exciting bold adventure. I'd like to share with you one of the many important lessons I've learned along the way. But first let me tell you a little story…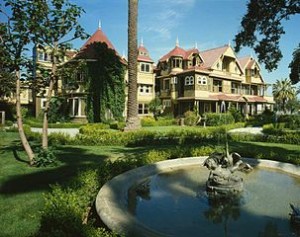 In 1985 I took a tour of the most unusual house I've ever seen, the Winchester Mystery House in San Jose, California. Legend has it that a medium told Sarah Winchester to build a house, "If you continue building, you will live forever. But if you stop, then you will die."
The house is bizarre. There are twists, turns, dead ends, and stairwells going nowhere. Without rhyme or reason, Sarah kept building.
I hadn't thought about the house in years, but in the last week, it keeps coming to mind. I've realized that I've built my life and business a lot like Sarah Winchester built her house – ever creating as if my life depended on it, but without any real plan, purpose or clear objective. Just creating, creating, creating and seeking as much inspiration as I could along the way. Through the grace of God, what I built was prosperous and offered a good service to others. Still, there were blind alleys, stairwells that went nowhere, rooms that served no purpose and weren't part of any cohesive blueprint.
As I've "blown up" my life and business, it's created some chaos. Yet, as the dust has settled, I see an empty lot on which to build my new life. I'm able to decide with intention what I CHOOSE to put into it. I'm realizing the importance of having a clear plan and blueprint and then crafting daily activities that support that blueprint.
It's also important to omit things that do not support the plan. This requires some tough love, setting boundaries, and a vision of the end ever in mind. In fact, I'm going to be participating in Laura West's next 30-Day Passion Project to create a visual blueprint of the life and business I'll be creating from this point forward. I'm super excited about this Joyful Life BluePrint Project! Maybe you'd care to join me? For details, go here.
Lesson learned: Chaos is part of the natural cycle of things. Nothing in this world stays orderly. You have to create some chaos to increase order. Think of the mess when you set out to organize a closet. It's why forest fires happen, so all the chaos can be cleared away and a fresh forest can emerge. Embrace the chaos in your life and thank the heavens for the "reset points" that let you start fresh with clearer intentions for conscious creation of your own joyful life.
Remember, the Phoenix always rises from the ashes! Freedom has a price and that price usually requires facing your deepest fears. Embrace the fear, feel the fire and soar!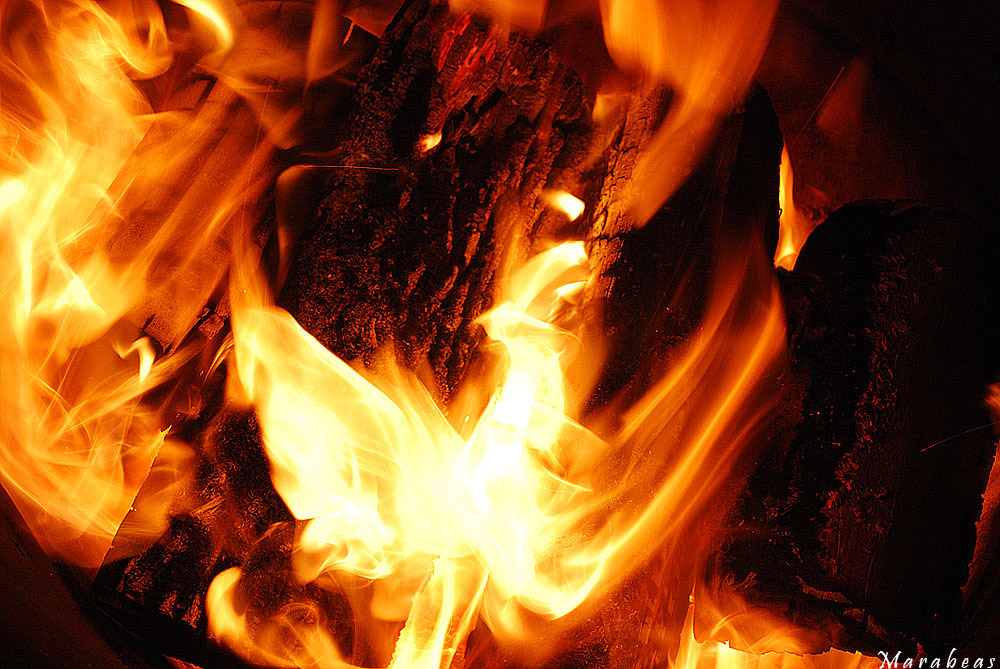 For as in Adam all die, even so in Christ shall all be made alive." – 1 Corinthians 15:22
About
Marnie Pehrson
Get Marnie's FREE audio on how to bust through fear to a vibrant, happy life. Click here to get your copy.
Share
"It is not the critic who counts; not the man who points out how the strong man stumbles, or where the doer of deeds could have done them better. The credit belongs to the man who is actually in the arena, whose face is marred by dust and sweat and blood; who strives valiantly; who errs, who comes short again and again, because there is no effort without error and shortcoming; but who does actually strive to do the deeds; who knows great enthusiasms, the great devotions; who spends himself in a worthy cause; who at the best knows in the end the triumph of high achievement, and who at the worst, if he fails, at least fails while daring greatly, so that his place shall never be with those cold and timid souls who neither know victory nor defeat." – Theodore Roosevelt
Have you stepped into the arena? Do you want to? If you have a Big Vision that you're ready to start making a reality, I'm looking for 10 people who are tired of making excuses and ready to run!
Will you be one of them? It all starts July 1st: Find out more here…
About
Marnie Pehrson
Get Marnie's FREE audio on how to bust through fear to a vibrant, happy life. Click here to get your copy.
Share
Question from Client: You are a Potential Empathy, so what makes it possible for you to get so much done…or should I say stay focused? Is it because you are in familiar territory?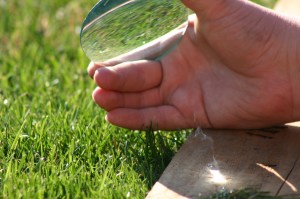 Short answer: I decide and decide quickly! People flounder when they've made anything other than a 100% decision. I decide 100% and start moving forward. As Kristin Sweeting Morelli says,
The antidote to overwhelm and confusion is to pick a horse and ride it. You're never going to pick a perfect horse, but just pick one and ride it. – Kristin Sweeting Morelli
Longer answer: I seek inspiration by praying specifically for answers. I expect an answer and wait for what feels like a "download" to my mind about what action to take. Then I IMMEDIATELY set to work on it. Over time, the practice of asking, receiving and acting immediately develops some kind of connection where line upon line I get the actions I need to take. Many times I don't even have a big vision or a focus. Or perhaps I have one, but don't remember it! 
For example, I started IdeaMarketers in 1998 as a place to promote people I believed in. It didn't have enough traffic. It was missing something. The idea came for an article directory. I shifted my direction and built it. Over time, I modified and tweaked until by 2007 the site was big enough that it became a publicity engine for experts. Originally, article marketing felt like a change of direction or a detour, but it still took me where I wanted to go. 
In 2007, I remember thinking, "Oh, I see now Lord! This is where we were going all along!" I didn't honestly piece together or remember that it was my original intention to promote people, because I only tried that for a couple months and gave up. It took me a few years after starting our expert program to have that aha moment of, "Hey, I'm doing what I originally set out to do!"
So bottom line — I might consciously lose my big vision, but my heart knows it, and God knows it. If I seek His help every step of the way, He takes me on a journey to make it happen.
Interestingly enough, not until I just wrote this did I realize that now more than ever I'm doing what I originally set out to do … promote people I believe in on IgnitePoint. I'm not interested in promotiong "just anybody." They have to be folks I believe in, and that's what this site is about. Yeah, fun!
About
Marnie Pehrson
Get Marnie's FREE audio on how to bust through fear to a vibrant, happy life. Click here to get your copy.
Share
I don't know about you, but I love Spring. It's my season! Maybe it's cause I'm a May-day baby, but I come alive this time of year. Right now I'm celebrating on so many levels. Not only am I feeling free-er than I have in months, but also I'm celebrating my 23rd year in business.
If you're ready to break through to shining brighter than you ever have, I hope you'll join me on this journey. I'm offering a 23% off coupon on three of my flagship programs through May 1st.
Just use ANNIVERSARY in the coupon code spot on these programs:
Create a WOW Book Mentoring Program
If there's a book in you and you're ready for some mentoring and accountability on the writing, publishing or marketing process, this program's for you.
Finding Your Sweet Spot Niche Mastery System
If you're struggling to identify who you are, who you serve, and what you bring to the world, this program will help you do that. You'll also start thinking through products, programs and services you can offer.
The Traversiamo System
I'll be getting real, raw and relevant with a small group of individuals about my journey through the Transparency Phase of the Light Bearer Cycle. I'll be helping you navigate this difficult phase of the process with more grace, ease and hope. Come on! Let's cross over!
If you're ready to embrace and celebrate your freedom to express your truth, your highest and greatest self, I hope you'll join me in May for one or more of these programs!
In the meantime, enjoy this fun song from Jason Mraz and celebrate your freedom!
About
Marnie Pehrson
Get Marnie's FREE audio on how to bust through fear to a vibrant, happy life. Click here to get your copy.
Share
One of the most fascinating excuses I hear from people about why they don't want to collaborate is that they don't trust other people. They are afraid to go into collaborative arrangements for fear of being hurt. Often the people who tell me this are Potentials (in Lisa Rae Preston's STEP Core Passion Assessment). Primary Potentials are highly creative visionaries who are wired to inspire. We comprise only about 10% of the population. Thus, we are different than the norm. We tend to be pioneers and march to the beat of our own drummers. Few people really "get us." (You can take the STEP Core Passion Assessment for free here.)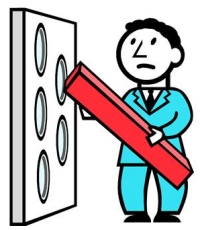 "Fitting in," isn't likely to occur unless we happen to be surrounded by other Potentials. For example, the majority of the world is comprised of Services (the do-ers) and their brain patterning is the direct opposite of Potentials. Most Potentials spend their lives being told by the rest of humanity what they "should" or "should not" do. For example, they might hear, "You should buckle down, get a steady job and let go of your pipe dreams." Nothing grates on a Potential's nerves quite like being "should upon."
This alienation and inevitable wedge sends us into our own little worlds. And we do have quite the imaginations! We can entertain ourselves there, but in this place there isn't as much human interaction as we crave.
Another aspect of the Potential mind is that it is wired to spot patterns and see connections. Potentials who have a secondary brain patterning of Truth, tend to see patterns and connections in things and ideas. Potentials who have a secondary brain patterning of Empathy, tend to see patterns and connections with people.
Potential-Empathies, in particular, crave human interaction. We need people. We are born collaborators. So, if we've been alienated and wounded to isolate ourselves, we often end up depressed, lonely and afraid.
But for those who can push past their fears, and reach out to others, great rewards await. Simon Sinek talks about how Mother Nature has wired us to help one another. We actually release a feel-good hormone in our bodies (Oxytocin) when we spend time and energy helping another person. In order to survive as a species we must learn to help one another, and so it's hard-coded into us to feel fulfilled when we do.
This could be another reason why Potentials who feel alienated and then withdraw, suffer from depression, anxiety or other disorders. Their fear of alienation prevents them from engaging in relationships fully, and thus they produce less Oxytocin (also referred to as the "love and bonding hormone") which then results in fewer moments of happiness.
"Oxytocin is a hormone that helps relax and reduce blood pressure and cortisol levels. It increases pain thresholds, has anti anxiety effects, and stimulates various types of positive social interaction. In addition, it promotes growth and healing." (Oxytocin hormone benefits and side effects by Ray Sahelian, M.D.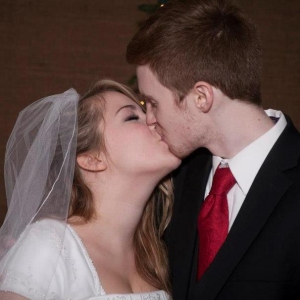 Here's an illustration of the power of this naturally occurring drug.
My son Joshua was diagnosed with Crohn's at 13. It's an auto-immune, inflammatory bowel disease. Since getting married in December 2012, he has been doing much better. He says he's healed. My family was joking around on Easter about how his wife, Elise, is healing him with her love.
Here's something fascinating I found while investigating Oxytocin, which is released when people are in love or during social bonding of any kind. Look at this fascinating footnote from Wikipedia:
"Social behavior and wound healing: Oxytocin is also thought to modulate inflammation by decreasing certain cytokines. Thus, the increased release in oxytocin following positive social interactions has the potential to improve wound healing. A study by Marazziti and colleagues used heterosexual couples to address this possibility. They found increases in plasma oxytocin following a social interaction were correlated with faster wound healing. They hypothesized this was due to oxytocin reducing inflammation, thus allowing the wound to heal faster. This study provides preliminary evidence that positive social interactions may directly impact aspects of health."
Elise IS healing Joshua! Or perhaps his love for her is healing him!

So here's what I'm thinking for those who have been wounded so deeply they are afraid to collaborate… Perhaps you don't trust everyone, but is there even one person you trust? Reach out and serve that person. Better yet, find someone to serve without any expectation of return. No need for trust then. Expend your time and energy to help that person in some way. Use your gifts and your imagination! This will make you feel better – literally releasing Oxytocin in your brain.
Do this enough, and you will begin to heal. Then you will start to attract more people you can trust into your life. And then you can serve them too, and they will serve you in return. Gradually, over time, you will collect your own tribe of people who believe what you believe and whom you can trust. THEN, you can start tapping into the power of collaboration – which is accessing infinite possibilities and resources.
About
Marnie Pehrson
Get Marnie's FREE audio on how to bust through fear to a vibrant, happy life. Click here to get your copy.
Share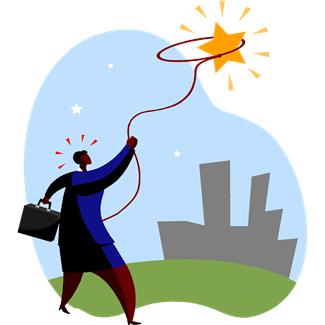 Have you ever taken time to get clear on the Who, What, Why, When, Where and How of sharing your message with the world? This is a fun exercise to help bring greater clarity. It's not necessarily something you need to share in your marketing materials or on your site, but it will help YOU remember what you do so you can stay focused and get better results. Keeping your answers to these questions handy will help you avoid getting sidetracked on projects or ideas that take you away from your goals.
To give you an idea of what I mean, here's mine:
Who: I work with Light-Bearer entrepreneurs – those with valuable experience and knowledge to share. They usually have innovative messages, methods or systems that liberate those who are experiencing limitations in some aspect of their lives.
What I Do: Work to facilitate a FreedomShift by fostering entrepreneurship, innovative thinking and tribal leadership.
Why: To play a role in bringing about the ultimate FreedomShift. Here's my logic…
Experiencing freedom in one aspect of life, leads to the ability to proactively choose freedom in other areas until one is ultimately free to act, think, create, and express their highest/best selves.

As people step into their own power and take responsibility for their freedom to choose, they learn to respect the freedom of others. Individuals discover that you cannot destroy another's freedom without destroying your own.

The end result of a society of individuals who appreciate, understand, protect and proactively use their freedom to create and produce worthwhile things is greater peace, prosperity and enlightenment.
How: Creating Caring Collaborative Communities that foster entrepreneurship, teach people innovative truths, and produce tribal leaders. I create communities that equip and mobilize Light Bearers to light the way for and liberate others.
When: Now!
Where: Online collaborative communities, online/offline training, IgnitePoint.com, MarniePehrson.com, and live events.
Give it a try. Who do you serve? What do you do? Why do you do what you do? Where will you serve? How will you do it? When will you get started?
About
Marnie Pehrson
Get Marnie's FREE audio on how to bust through fear to a vibrant, happy life. Click here to get your copy.
Share
I've been in a bit of a funk for the last few days. I recognize it as the "Rest Phase" of The Creative Cycle. The typical symptoms are: I start to doubt myself, think negatively, and develop a good case of "amnesia" about who I am and what I'm here to do. In this phase I tend to procrastinate things… the smallest details can overwhelm me.
I'm coming out of this phase, thanks to
a) Time. Remember when you're in a funk, "this too shall pass." In fact, what follows the Rest Phase is a Flow State. So the best part is just around the corner! Look forward to it!
b) Relaxing into the rest. I took a 3 hour nap yesterday and watched 3 episodes of one of my daughter's favorite series (Merlin) with her.
c) Implementing a few tools I use to "remember who I am" when amnesia sets in.
It's these tools for overcoming the amnesia that I'd like to share with you.
Dream Work Profile. Back in August 2012, I had a Dream Work Profile session with my friend Anastasia Montejano. I came away with crystal clarity about my strengths, what I'm here to do in the world, and how I can choose to show up in life. Specifically I had a clearer understanding of where I am right now and how the last year and this year fit into my overall path. Anastasia recorded our session, and anytime I start to feel the amnesia coming on, I listen to this audio and "remember who I am."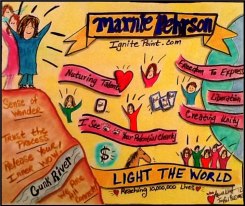 A Vision Map. Monday evening I came home from my daughter's music lessons to find a cylinder container in my office. Inside it was the Vision Map my friend Laura West made for me a few months ago. I'd already seen the digital copy, but she just mailed the physical one to frame and put on my wall. Its arrival could not have been more serendipitous. The amnesia had begun and this gentle reminder was just what I needed to remember my big vision.
Meditation. When I'm in the Rest Phase, and I'm starting to forget who I am, I like to take time to meditate and ponder upon my life and where I'm heading. I'll be honest with you, most of the time, all I get from meditation in the Rest Phase is a peaceful assurance that all is well. But when your mind is prone to negativity and self-doubt, that peaceful knowing is priceless. I get my best inspiration and answers from meditation when I'm just coming out of the Rest Phase and cycling back around to Flow. I might add journaling in conjunction with meditation is extremely powerful.
Gratitude. Even though I don't feel particularly grateful in the Rest Phase, I force myself to go to gratitude. I'm grateful for my warm, dry car with a toasty heater on a dreary, rainy morning. I'm grateful for my children, for a roof over our heads, a warm bed, food to eat. The basics! A lot of people don't have these things. When I'm prone to get into a gripe fest, I count my blessings and the negativity stops.
Read a Book That Reminds You Who You Are. For me, it's Tribes by Seth Godin. This morning I was reading it on the elliptical at the gym and I could feel myself starting to remember what it's all about for me. One line in particular resonated so strongly, I felt like an amnesia victim with a flood of memories returning, "Leadership is the art of giving people a platform for spreading ideas that work."  Oh yeah, I remember! That's who I am!  Find a book that helps you remember who you are and read it often!
Music. Sometimes I feel I chose to come to earth in this time period just because I wanted music on demand! I shudder to think what my life would be like without music! Yesterday, I was in the gym and a Kelly Clarkson song came on. I used my Shazam app to discover the title, "Catch My Breath" and clicked to go to iTunes for her Greatest Hits album. After listening to a few songs, I felt a strong impression to buy the album (for only $8.99). I rarely buy entire albums. I'm more of a this-song-that-song kind of gal.
This morning as I was driving home from the gym, listening to "Breakaway" I felt myself shift out of the Rest Phase and into a Flow State. I instantly remembered who I am, why I'm here and what's possible when I step into my highest, best self.
So there you have it, my tools for combating amnesia. I'd love to hear what you use to remember who you are!  Please share your thoughts below while you enjoy Kelly Clarkson's "Breakaway."
About
Marnie Pehrson
Get Marnie's FREE audio on how to bust through fear to a vibrant, happy life. Click here to get your copy.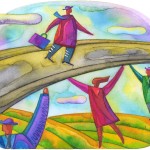 Share
My friend Laura West and I are passionate about the possibility of creating your own future — intentionally shaping your world! We put our heads together Saturday in Atlanta and part of what we came up with were some affirmations for women entrepreneurs.
Today I gathered some of these together for you in a video. Remember, what you can believe, you can achieve. Really let these affirmations sink in as you watch them. Anything is possible! And don't forget to join Laura for her upcoming 30-Day Passion Project!
"Life can be much broader once you discover one simple fact, and that is, everything around you that you call life was made up by people that were no smarter than you … the minute that you understand that you can poke life … that you can change it, you can mould it … that's maybe the most important thing." – Steve Jobs
About
Marnie Pehrson
Get Marnie's FREE audio on how to bust through fear to a vibrant, happy life. Click here to get your copy.
Share
Can you hear me celebrating? Today is a fantastic day, and I can't wait to share it with you!
Why am I so excited? Let me explain…
If you've seen me speak, heard me on video, or read my blogs in the past three years, you know I'm a raving fan of the STEP into Destiny core-passion test.
This cutting-edge program, created by my amazing friend Lisa Rae Preston, reveals how to read the brain patterns of others in a way that helps you understand them powerfully.
In fact, Lisa Rae shows you how to crawl inside someone's head and see exactly what's going on in his/her thought processes.
As a member of the research team behind STEP, I was privy to discoveries as they happened. And I'm thrilled to tell you that Lisa Rae has just launched her new STEP program which details exactly how to read others like a book.
It's been life-changing for me. I use STEP every day to connect deeply with my family, colleagues, and clients.
That's why I'm so over-the-top excited to be the first to share this cutting-edge information with you!
You won't want to miss out on this. I promise you your life will never be the same!
About
Marnie Pehrson
Get Marnie's FREE audio on how to bust through fear to a vibrant, happy life. Click here to get your copy.