Most of us don't realize it, but much of our lives are created by a series of beliefs we formed in our younger years. Something happens in our lives, and we create a rule about how the world works. That rule becomes a governing belief affecting choices moving forward.
For example, I grew up going to a private school where corporal punishment was practiced. It seemed to me that children were randomly paddled for seemingly-insignificant actions. I couldn't discern the rhyme or reason to what led to the punishment … I only knew that kids that were vocal or active got punished more than ones who were quiet.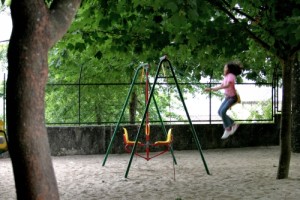 I decided to be quiet … very quiet… invisible would be better. I wouldn't even play with other children on the playground for fear of "getting in trouble."
Several beliefs got formed in those early years for me.
#1 Random people are dangerous. Don't engage with them.
#2 Lay low, keep your opinions to yourself, and you won't get hurt.
Those rules governed a lot of my choices going forward and affected the relationships I formed. It led to a "peace at any price" philosophy that did not serve me. In the end, I rewarded with my silence actions that did not serve me or others.
Today, in my work, I listen closely to my clients for clues… analyzing why they do what they do. I'm looking for those source events and decision points where people make rules or beliefs about how the world works. Energetically those source points and false beliefs can be released. Once the energy around those points is removed, the person is free to make healthy changes and create a better life.
Nothing thrills me more than helping someone see the pattern they've created and release it. Knowing they can move forward unfettered by the past is downright thrilling.
Get Marnie's FREE audio on how to bust through fear to a vibrant, happy life. Click here to get your copy.