The new year is fast approaching and the best way to grow your business is to leverage the power of planning. In this video I give you a peak inside my own business.
This morning I worked on my training calendar for the next 6 months and decided to create a video to show you my process in action. I spent about an hour on this calendaring process. But it will make a huge impact on my business in the coming year.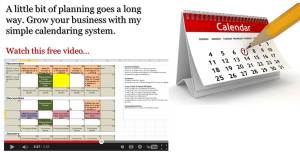 This is just the first phase of my calendaring process. The next phase is mapping out my marketing calendar so I know what to do each day to promote my programs effectively. For my marketing calendar templates and system, look into "How to Streamline Your Marketing and Fill Your Programs" system.
Are you bumping up against the 7 obstacles to business success? If you're feeling stuck or like you can't move forward in your business, this free training is for you.