Share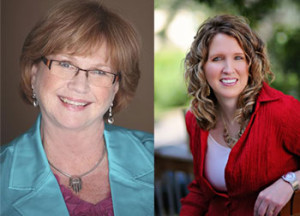 The online marketing landscape is changing. Anyone who's been in business online for any length of time knows that what worked yesterday isn't working as well today. Technology is always changing and there are new tools and resources available.
It can be tough for entrepreneurs to keep up with it all. What REALLY works for small business owners TODAY? And what do small business owners really think of some of the deals they are offered by other internet marketers?
Sue Painter and I love to chat on Facebook about what's working in our businesses, what has been a total failure, and how we really feel about life and work. In a conversation last week we decided to take it public – ALL of it. Welcome to the Marnie and Sue Peep Show – two successful internet marketer's unscripted chats about the good, the bad, the ugly and the sad of being a small business owner.
In our first video chat we talk about:
Whether participating in collaborative books is worth it.
Why we think live events and social media can help you grow your business.
How to keep from being so hard on yourself and how we make self-care a priority.
What's is it like to see your multiple six-figure business literally disappear overnight due to a change in Google? (This actually happened to one of us and you'll hear about it in the first Peep Show episode. 
We're brutally honest, pulling back the curtains and chatting for 15 minutes to half an hour every week. No holds barred. And we'll answer your questions, too, by the way.
Want to play? Here's where you go to register and we'll send you a time each week when you can join us live. If you can't make it we'll send you the link to watch later, too.
About
Marnie Pehrson
Get Marnie's FREE audio on how to bust through fear to a vibrant, happy life. Click here to get your copy.
Share
I've suffered from it, my clients seem to experience it, maybe you have too… it's The Savior Complex. At first blush, you might say, "No way! I know who the Savior is and I'm not Him." But take a moment to ask yourself these questions:
- When my children experience major setbacks, do I feel like a failure as a parent? Do I blame myself for their mistakes, emotionally flogging myself for long periods of time?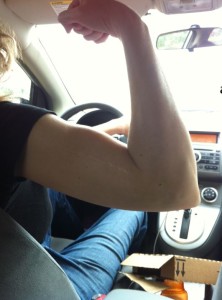 - When I see other people making mistakes, do I feel an intense need to help them fix their lives?
- Do I spend a lot of time wanting good things for others that they don't seem to want for themselves?
- Do I take a lot on my shoulders because, "no one else will do it and somebody has to?"
- Do I feel like it's not hard for me to take on more because I seem to be able to handle it better than others?
- Do I step in to fix things for my children, rather than letting them work through consequences?
- Do I feel uneasy about consulting or coaching clients because I really want them to get results and when they don't I feel responsible?
- Do I feel like I must continue to fix my children's problems once they are grown and out of the house?
- Do the challenges and struggles that my friends and loved ones face take away my peace, causing hours of worry or anxiety?
- When I'm around people who are depressed or dealing with heavy issues, do I take on their problems and feel what they are feeling at a deeper level than other people seem to?
- Bottom line, am I owning other people's stuff?
If any of these sound familiar, you may be suffering from the "Savior Complex."  The first step to a cure is understanding that each person is responsible for his or her own life.
The only person you are responsible for long term is yourself. You aren't on this planet to fix your spouse, your children, your friends, your customers or the world. The only person you have complete control over is you. If that's true for you, then it's true for everyone else.
I'll be talking more about the Savior complex and helping you break through it in my "Breakthrough to Radiance Series" starting July 15th. If you're going to leave the legacy you want, an important step is releasing the Savior Complex. If you don't, you'll soon be overburdened and the load will strain your health and diminish your light. Please join me for "Breakthrough to Radiance" Starting July 15th…
About
Marnie Pehrson
Get Marnie's FREE audio on how to bust through fear to a vibrant, happy life. Click here to get your copy.
Share
I love what my friend Eileen Voyles is doing to build future entrepreneurs of America at Hungry Howie's Pizza in Chattanooga, Tennessee. She's offering "future business owner" field trips to local schools. This was so well planned and inspiring. You really need to check into it for your child's school if you live in the Chattanooga / Northwest Georgia area.
Eileen had this video made from the footage she asked me to take last week. It's so fun to see it all brought together here!
Way to go Eileen! Keep up the great work! Entrepreneurial-ism will save the U.S.A!
About
Marnie Pehrson
Get Marnie's FREE audio on how to bust through fear to a vibrant, happy life. Click here to get your copy.
Share
As of February 1, 2014, all of my business activities are focusing on supporting Christian Entrepreneurs. This has been met positively by many, but there has been one question raised at least twice… once by a Christian and once by someone who doesn't consider herself a Christian.
Question: Now that you're focusing on supporting Christian entrepreneurs does that mean you will ONLY be promoting Christians?
Short answer: NO.
Long answer: There are three objectives to the Light the World Movement:
1. Support Christian entrepreneurs in strengthening their connection with God, themselves and each other so that together we can prepare this planet for Christ's coming.

2. Build a community of Christian entrepreneurs to network with, learn from and support one another in being the lights we're here to be.

3. Bring educational resources and tools to Christian entrepreneurs so they can be more successful in their businesses and thus reach more people.
While the language, illustrations and principles I use will be Christian friendly, those who are not Christian can still benefit from what I teach. If they are comfortable with my language, they are always welcome.
I'm focusing on Christian entrepreneurs so I can
be more myself,
share from the heart and
delve deeper into spiritual principles that bring God's power into our lives and businesses.
When it comes to objective three, I want to make it clear that I will continue to introduce experts to my audience who are NOT Christian.
Why? Let me explain…
In the last 18 years in business, I've met the most amazing individuals from diverse beliefs and backgrounds. Some are Christian, others are not. Many of my dearest friends and colleagues would not call themselves Christian. I have learned an immense amount from these people. Priceless treasures of wisdom and practical knowledge have been imparted to me by them. They have stood by my side through thick and thin. They are wonderful people with value to offer. I'm excited to introduce them to my community.
God loves them, and I love them. Someone's religion or belief system has never been a factor in determining whether I feel the call to befriend, promote or associate with someone. Their value to God, to my audience or to me is not filtered through a sieve of their spiritual beliefs or religious allegiance.
I stand by the motto, "Truth is truth where ever we find it."
If you're a mature individual who has learned to search diligently in the Light of Christ to discern truth wherever it may be found, then you will appreciate what I'm offering.
If you're a Christian entrepreneur who is teachable and open minded you'll like it here. If you enjoy exploring ideas and philosophies that are outside the box, can glean what rings true, and release what doesn't, then you'll enjoy my community.
My Soap Box
We can't be the light of the world with a basket over our heads. We can't be the salt of the earth if we stay clumped in our churches.   The entire premise behind the Light the World Movement is to unite good people who are sharing liberating messages with the world. Light Bearers can be from many beliefs and backgrounds. Just because I have decided to focus on assisting Christian entrepreneurs (because I can dive deeper into the power available to us through Christ), does not mean I intend to alienate a large group of individuals who do not consider themselves Christian, but who have value to offer.
Christian entrepreneurs need to know how to create information products, market themselves, write marketing copy, express gratitude, sell, navigate change, learn to be leaders and a myriad of other skills.
Imagine for a moment that I decided to only focus on helping plumbers build their businesses. They need help with accounting, marketing and copywriting. Would everyone I brought to them for educational purposes have to be a plumber? Certainly not!
I have a powerful network of individuals who can help my audience do those things. They are good, honest people who offer value. They are the cream of the crop. They have the right to worship God according to the dictates of their own consciences … or not. I claim the same privilege and honor your right to believe as you wish as well.
If we want to take this world in a positive direction, good people have to start working together. It's time we stopped judging others, opened ourselves up to multiple perspectives, and learned to discern truth by the Spirit.
The heart of my message is that we MUST learn to live by the Spirit. We must let go of anything in ourselves that obstructs it. With the Spirit, truth is obvious.
Not every business idea is one you should implement — even if an expert teaches it. Not every spiritual philosophy is one that you'll need to implement either. You must let the Spirit guide you toward what is right for you.
I invite the honest in heart, who stand for freedom, love and light to come together in effecting positive change on the planet. With God's power working through us, this world can be healed…. This is the Light the World Movement and what IgnitePoint.com is all about. If this resonates with you, please join us!
About
Marnie Pehrson
Get Marnie's FREE audio on how to bust through fear to a vibrant, happy life. Click here to get your copy.
Share
I've been advising entrepreneurs to be themselves for years. It's a fantastic marketing strategy. Most likely there are hundreds, if not thousands, of people doing the same work that you do in the world. What makes you stand out is YOU! The more YOU that you can be. the better.
This isn't only true of attracting and forging strong customer bonds. It's also a true principle for fostering other types of relationships whether they are in our families, in friendships or in romantic relationships. Being fully and authentically you takes less energy and insures that you're bringing the people into your life who are best for you.
Now that I've said that, I'd like to clarify one thing. Being YOU does not mean you have no need for self-improvement. It doesn't mean that you can keep all your bad habits, annoying behaviors, dishonesty or lazy tendencies and attract good things into your life.
As James Allen said, we do not attract what we want. We attract what we are. If you want to improve your relationships, improve you. You might say, "Well, Marnie, you're telling me to be someone I'm not. This is just the way I am." I don't believe that's true. I believe that at the core, each of us are divine beings of light with unique talents, strengths, and potential.
Anything that is less-than-ideal (say a bad habit), is simply a black blob on your glowing ball of light. It's a foreign object. Remove it, and you'll glow all the brighter. The brighter you shine, the more high quality, supportive and radiant relationships you'll attract.
Remember, the real you is a glowing ball of light. So I'd like to modify my initial advice to "The more you can be your highest and best self, the better."
The thing is, we all have black blobs, and we always will. Removing them has been a quest of a lifetime for me. In fact, when something presses my hot button (let's say someone says or does something and my reaction is instant anger, irritation, or depression), the first thing I realize is that I've just run into a black blob on my glowing ball of light. This is a chance to self-reflect and ask myself,
What is this about? Why am I reacting this way? What in me is less than light?"
Once I identify the root cause, I can remove it. From that point forward, my reactions to similar stimuli change.
3 Tools for Identifying and Removing Black Blobs on Your Glowing Ball of Light
I use three primary tools to help me identify black blobs and remove them.
I ask myself questions. After some self-reflection time, the answers will often surface. It helps to review your life for other times you had a similar reaction. The pattern you observe can help you identify the cause. Acknowledging the root cause and why you're reacting in that fashion, can create a shift and release the negative energy. I specifically ask God to take it away, and He does!
Becoming certified in Carolyn Cooper's SimplyHealed MethodTM has been priceless in helping me quickly identify and energetically remove the root of black blobs in myself and others. It's fast, painless, and simply. The great thing is it doesn't require digging back through the trash heap and stirring up old memories or inflaming old wounds.
Get a second set of eyes on the subject. I either enlist the help of a friend or fellow energy worker. For example, I have a good friend whom I trust implicitly. She's been my honest, compassionate sounding board who is willing to help me identify my black blobs. In fact, the other day we spent a couple hours on the phone, each of us sharing our concerns and helping each other identify false beliefs or old patterns, remove them, and craft positive replacements.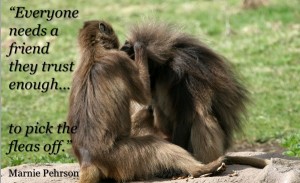 At the end of the call, I said, "We're like two monkeys picking the fleas off of one another." She cracked up and admitted it was true. Everybody needs a friend they can trust enough to pick the fleas off. I hope you have one!
Please remember, you are a glowing ball of light and love. That is who God created you to be. Any action, reaction or habit that is less than that is simply an indicator of a black blob. Identify and remove the black blob and you'll shine all the brighter. The brighter you shine (the more YOU you are) the more beautiful, loving, kind and supportive relationships you'll draw into your life.
If you're ready to forge an amazing life filled with these types of rejuvenating relationships, please join me for my next How to Create Your Own Amazing Life Workshop. I'll specifically be teaching you how to attract connected, loving relationships that support and encourage your dreams.
About
Marnie Pehrson
Get Marnie's FREE audio on how to bust through fear to a vibrant, happy life. Click here to get your copy.
Share
I love a good sale. But a great sale (one where you get such an incredible deal that you just have to phone someone up to tell them about it) I adore! They're rare but when you find a great sale, you know you're going to make yourself a very happy customer.
I believe the best Cyber Monday sale you're going to find isn't a new tech gadget that will be out of date by the end of the year. No, it's something that will last much longer, and actually put money in your bank account this year — and that's why I'm participating in it.
On Cyber Monday I'll be a part of 3 Day Bundle – one of those rare great sales you'll be high-fiving yourself for buying. 3 Day bundle is a deeply discounted educational bundle of online trainings, tailored for the Entrepreneur. Imagine getting 10 online courses from the biggest names in the entrepreneur world for only $148! Yes, you read that correctly! If I spend that much on a single course, I'm stoked! But to get 10? Well, that's just a great sale.
This sale focuses on Building a Better Business in 2014. Whether you want to dramatically increase your sales skills, create a killer marketing plan or build a Facebook Ad campaign that actually works, or many other important skill sets needed to run a profitable business, this bundle has got you covered. Each course will add new revenue streams (or improve) to your business, and give you different ways to connect with your customers.
Here's a list of what's in the bundle and who is involved:
Cracking the Code: Build a Facebook Revenue Machine by Adam Spiel ($497)
Get the YES! The Essential No-Stress Guide to Turning Prospects into Paying Clients by Carolyn Herfurth ($197)
Marketing Mastery by Michelle McCullough ($97)
Create a Wow Book Audio Program by Marnie Pehrson ($197)
The Soul Vision Marketing System by Angela Johnson ($297)
Releasing the Brakes by Sean Smith ($376)
Making Love & Money Work: Relationship course for Entrepreneurs by Dino and Shannon Watt ($197)
The Business Blueprint by Brandon Allen ($97)Get Yours at 3 Day Bundle
About
Marnie Pehrson
Get Marnie's FREE audio on how to bust through fear to a vibrant, happy life. Click here to get your copy.
Share
I've started playing basketball a couple mornings each week with my son Elijah. I played basketball in high school, but I'm definitely rusty now. My eyes also have a depth perception issue which keeps me from being able to judge how far away the goal is.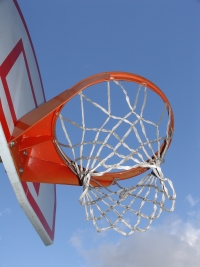 So if it's been a while since I've shot a basketball, my brain has to re-learn the court. My arms have to re-learn how hard or soft to throw. Without depth perception, all of my other senses have to engage to help my body know how to get the ball in the basket. That takes time and practice.
To retrain my body, I've spent the last three visits to the gym practicing bank shots. That's where you aim for the corner of the square on the basketball goal and let the ball ricochet into the basket.  Most of the time, I miss. This morning, as I was wrapping up, I thought, "Could I at least make three in a row?"  I shot three times and made it, but then missed several after that.
I tried to increase the streak to four without any luck. Then, I realize that I didn't really believe I could make more than three in a row. So, using a bit of energy work, I tweaked my beliefs and put in, "I can make at least ten shots in a row."
I shot a few, missed and then an idea struck. What if I shot from one spot, focused on getting the ball to the upper-right corner of the box and just did that over and over again? What if I extended my right arm as high as possible, so I got as close to the goal as I could, and shot? I was standing close to the goal. Surely I could make at least ten in a row that way.
So I began … one, two, three, four in a row… seven, eight, nine, TEN in a row! That seemed so easy, I thought, "Why not keep going?"  I continued … twelve … fifteen … twenty. "Good grief! I could go on forever!" I thought. And that's when I got a little sloppy. After twenty-two in a row, I missed.
Immediately, I saw the metaphor for business in this little basketball exercise. The same things that helped me shoot twenty-two shots in a row would help me (or anyone else) succeed more consistently in their businesses.
First, you've got to believe it's possible. If you don't believe the goal you're aiming for is attainable, you're never going to achieve it. So as my mentor, Carolyn Cooper, says: you have to line up your "energetic stance." Your belief system and energy need to be aligned with the goal.
Second, you'll need to set a specific objective and FOCUS on it. In my case, I aimed for the top right corner of the square. My only objective was to make the ball hit that corner. I didn't get fancy with it, didn't aim anywhere else, just focused on the corner. If you can focus on performing one specific revenue-generating activity in your business exceptionally well and consistently, you will see results.
Third, consistency. I had to keep doing the same thing over and over again. As long as I kept my focus and acted consistently in a certain way, I kept getting positive results.
Fourth, extend yourself! I reached as high as I could with my right hand before releasing the ball. This expelled the excess energy which might have caused me to throw the ball too hard. It also brought me as close to my goal as possible.  Extending yourself outside your comfort zone in your business will do the same thing for you.
Fifth, follow through. Extending for as long as possible is what we call "follow through" in basketball. In your business, you also need to follow through. That means following up on leads, going the extra mile for a client, doing what it takes to build relationships with colleagues and potential customers. A lot of times we have a tendency to stop short and sabotage our efforts. Follow through!
Sixth, release the ball. There comes a time after you've done all you can do, that you have to let go and trust. If you've extended yourself and followed through, the ball will reach its target, and you will see your own bank shot to success.
And then there's a bit of a warning. You're going to get tired. Rather than get sloppy like I did and miss the shot, why not take a break and rest a bit?  Had I stopped shooting for a moment, let my body rejuvenate, and then took another shot, I bet I wouldn't have missed. And I would have hit 23, 24, 25, 26, etc… in a row. There is nothing wrong with taking a rest when you're tired. In fact, it's a natural part of the creative cycle.
Every basketball player can use a good coach, and so can entrepreneurs. My goal is to come alongside Light Bearers and help them deliver their messages and light the world with their brilliance. If you're looking for someone to roll up her sleeves and help you reach your business goals, I can work with you in either a group or private environment. For details, click here.
And if focus is what you need, check out my Finding Your Sweet Spot Niche Mastery System. Use coupon code SWEET50 this weekend to save 50% off. Good through midnight Saturday, September 14th.
About
Marnie Pehrson
Get Marnie's FREE audio on how to bust through fear to a vibrant, happy life. Click here to get your copy.
Share
My dad has said on more than one occasion, "If you want to make an enemy, send someone a check for $50 every month for no reason. Then after a few years of that, just stop sending him the check. He'll be livid."
I've come to realize that there is a lot of truth in this statement. I see it playing out in my own family. We've had a good stretch of abundance, and my family members have come to expect things to just flow. "Mom will figure it out. Mom will give me the money for that." But, lately, I've had to be a bit smarter with my money. Some people become very upset when Mom has to say "No."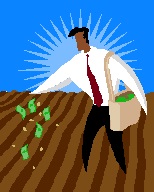 At times I let this get to me, start doubting myself and my choices, But, then I remember you can't plow under a garden and expect green beans to grow tomorrow. I've taken a major rebranding leap in my business, letting my flagship site (IdeaMarketers) go because it was doing more damage than it was good. Some people don't really understand why this was necessary. But, I did what I felt was right. Google was penalizing people with articles on the site, and I couldn't in good conscious keep promoting something that could harm people. I took it as a sign that the time was right to follow my own passion and message and created IgnitePoint.com as a way to do that.
Some people who had articles on IdeaMarketers write me, very angry or hurt. They believe I've done them a great wrong by closing the site. Funny, the ones who gripe are never the ones who contributed monetarily to the site. The ones who complain are the ones who got a service free for over a decade. Now, that I've had to shut the site down, they believe I've done them a great wrong.
I'm learning a big lesson in life. You cannot invest in someone else if they will not invest in themselves. In fact, the more I do for free for people, the less likely they are to do the work, and the less likely they are to reap results. People only value what they pay for. When you enable people, you end up with those who do not respect you, who use you, and who blame you when you can't deliver the free goods anymore.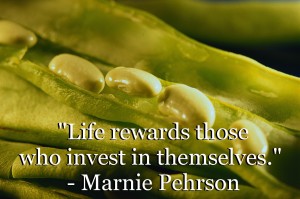 For any success in life, there is a sacrifice required. There are dues that must be paid. You can't grow a plant full of green beans unless you sacrifice a bean to the ground. I'm learning that I can't pay other people's dues for them.
I can't keep giving things away for free thinking that I'm doing some great service to the world. I'm not. I'm actually performing a disservice because I'm making folks believe that they'll magically be successful without any effort on their part. People must sacrifice for their own dreams. If a person isn't willing to invest in their success, they will never reap it. That investment might look like money, time, energy, or resources. But the investment must be made by the person who wants the reward.
Once an investment is made, then other people can invest in you, but not until you're willing to invest in yourself.
This principle has been driven home for me lately by witnessing those in my mentoring programs (that I started offering at the end of last year). The people who pay to be in them get far better results than any of the people I gave my services away to for free over the years. I thought that since I had a good flow of money coming in from my flagship site that I should use my spare time to help people with their businesses and not make them pay – that it was my way of giving back. But it didn't work. I believed in them more than they believed in themselves. Had they invested in their own businesses, they would be much farther along now.
People who are investing in my programs are getting books done. They're stepping into their messages more fully; they're forming joint ventures and improving their bottom lines. Had I offered these mentoring programs for free, I guarantee you there would be no such results.
Lesson learned: From now on I won't be investing in anyone who doesn't invest in themselves first. It's for their highest good and mine.
About
Marnie Pehrson
Get Marnie's FREE audio on how to bust through fear to a vibrant, happy life. Click here to get your copy.
Share
Are you ready for 2013 to be your best year ever? If so, I'd like to share with you the secret to successfully impacting the world and achieving your business goals for the New Year.
If you're ready to get noticed, get clients & build a loyal following in 2013 and beyond, I'd love to work with you in 2013! Find out more about my Ignite Your WOW Mentoring Program here.
About
Marnie Pehrson
Get Marnie's FREE audio on how to bust through fear to a vibrant, happy life. Click here to get your copy.
Share
You don't have to have your niche and message perfectly refined to start building a business around it. Having my 1915 piano tuned taught me something important about the process of fine-tuning your message and how to make it profitable long before you have it perfected.
Start sharing your message as it is now! Take the IgnitePoint Challenge today.
About
Marnie Pehrson
Get Marnie's FREE audio on how to bust through fear to a vibrant, happy life. Click here to get your copy.