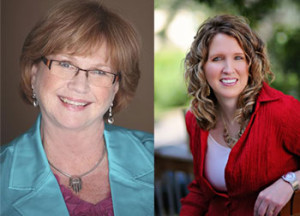 The online marketing landscape is changing. Anyone who's been in business online for any length of time knows that what worked yesterday isn't working as well today. Technology is always changing and there are new tools and resources available.
It can be tough for entrepreneurs to keep up with it all. What REALLY works for small business owners TODAY? And what do small business owners really think of some of the deals they are offered by other internet marketers?
Sue Painter and I love to chat on Facebook about what's working in our businesses, what has been a total failure, and how we really feel about life and work. In a conversation last week we decided to take it public – ALL of it. Welcome to the Marnie and Sue Peep Show – two successful internet marketer's unscripted chats about the good, the bad, the ugly and the sad of being a small business owner.
In our first video chat we talk about:
Whether participating in collaborative books is worth it.
Why we think live events and social media can help you grow your business.
How to keep from being so hard on yourself and how we make self-care a priority.
What's is it like to see your multiple six-figure business literally disappear overnight due to a change in Google? (This actually happened to one of us and you'll hear about it in the first Peep Show episode. 
We're brutally honest, pulling back the curtains and chatting for 15 minutes to half an hour every week. No holds barred. And we'll answer your questions, too, by the way.
Want to play? Here's where you go to register and we'll send you a time each week when you can join us live. If you can't make it we'll send you the link to watch later, too.
Get Marnie's FREE audio on how to bust through fear to a vibrant, happy life. Click here to get your copy.