Share
It's the small, ordinary moments of choice that determine our destinies. You know what I mean – something whispers,"do this" or "don't do that." Betray yourself by ignoring those nudges and the biggest messes usually follow. Listen and act on them, and doors of opportunity open. Good things follow.
One of those moments occurred for me 24 years ago when I felt the nudge to start my own business instead of getting a job outside the home. Good things followed – treasured friends, priceless knowledge, and an abundance of self-growth, fun and prosperous experiences.
On the other hand, I ignored one of those nudges several years ago because I was too scared to rock the boat. I'm still cleaning up the mess. What I wouldn't give to go back in time and make one little choice differently… allow some momentary discomfort to avoid a world of hurt.
Yes, it's those small moments of choice that reap our destinies. I hope you're listening to that still, small voice. Out of small and simple things are great things brought to pass…
Share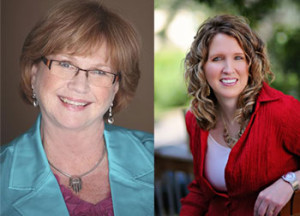 The online marketing landscape is changing. Anyone who's been in business online for any length of time knows that what worked yesterday isn't working as well today. Technology is always changing and there are new tools and resources available.
It can be tough for entrepreneurs to keep up with it all. What REALLY works for small business owners TODAY? And what do small business owners really think of some of the deals they are offered by other internet marketers?
Sue Painter and I love to chat on Facebook about what's working in our businesses, what has been a total failure, and how we really feel about life and work. In a conversation last week we decided to take it public – ALL of it. Welcome to the Marnie and Sue Peep Show – two successful internet marketer's unscripted chats about the good, the bad, the ugly and the sad of being a small business owner.
In our first video chat we talk about:
Whether participating in collaborative books is worth it.
Why we think live events and social media can help you grow your business.
How to keep from being so hard on yourself and how we make self-care a priority.
What's is it like to see your multiple six-figure business literally disappear overnight due to a change in Google? (This actually happened to one of us and you'll hear about it in the first Peep Show episode. 
We're brutally honest, pulling back the curtains and chatting for 15 minutes to half an hour every week. No holds barred. And we'll answer your questions, too, by the way.
Want to play? Here's where you go to register and we'll send you a time each week when you can join us live. If you can't make it we'll send you the link to watch later, too.
Share
Yum! Here's one of my favorite summer sandwiches…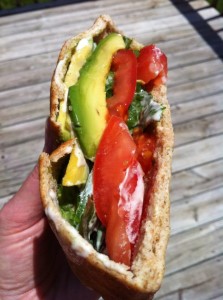 avocado
tomato
cucumber
lettuce
baby dill (optional)
on a wheat pita
with a smidgen of Ranch
Create Your Amazing Body! Join me for my workshop here.
Share
I've been talking to Light Bearers lately (folks who have a transformational method, system or message to share with the world) and I've been surprised at how many of them…
a) Are re-inventing themselves.
b) Aren't sure what their niche is.
c) Don't have a good lead generator on their Web site to get people on their mailing lists.
I'll save items a and b for a future blog post, but for this one I'd like to zone in on the lead generator. A lead generator is something that you give people to get them on your mailing list.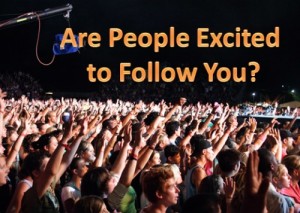 The days of "subscribe to my newsletter" are long gone. Hardly anyone is going to deliver up their name and email address to you for your newsletter. Heck, most people aren't even doing newsletters anymore because no one reads them… At best they'll "save them for later" and never get back around to them.
People are on information overload so whatever you offer them has to be incredibly tantalizing. I've been doing Facebook Ad Management for clients lately and it's easy to track "conversions" with Facebook (if you know what you're doing). By that, I mean, you can tell when someone fills out a form and reaches the download page for the free giveaway.
Instant downloadables work best. Webinars and telecalls are okay, but they don't convert as well as things that offer instant gratification. Some examples of this are:
An Ebook that answers a pressing question
A Blueprint that shows your visitors how to do something they need to know.
An audio that offers clear benefits and offers a solution to a need.
A report that teaches or explains something your niche needs to know.
I think the reason why most Light Bearers don't have lead generators is because they don't know what the giveaway should be. They aren't sure what to put in the giveaway. They don't want to give away too much, but they also need to give away enough.
If you need help crafting your lead generator, get my FREE video tutorial on "How to Create a Lead Generator That Sells"
Share
Have you ever been caught in quicksand? No, I'm not talking about the phenomenon found in nature. I'm talking about emotional quicksand, where one thing goes wrong and then another and then another, until you become paralyzed… you're in over your head and you don't know how to find your way back out.
In the movie, "The Replacements," Keanu Reeves character explains this so well. (Btw, if the S word is problematic for you, don't watch this clip, it's in there several times).
I saw this clip today and thought, THAT's it … THAT's it… THAT's what it's like when you  get caught in that toilet-flushing spiral. You feel like there is no way to turn things around. Your thoughts become your worst enemy, and you can't seem to believe or hope that life could possibly get better.
A lot of us get caught in emotional quicksand and it can be downright terrifying. But there is a way out. There is hope. Let me throw you a lifeline…
Join me for Break Through To Radiance and let's get you out of the quicksand.
Share
My sister told me about Amy Perry's weight-loss story and introduced me to Selah's version of the song, "I Look to You."  I love Amy's story because it illustrates three principles I've found to be true in my own life:
- Any dream we choose to co-create with God activates a power beyond our own, to make the impossible possible.
- God will prompt other people to reach out and help you with your dream.
- In order to release the weight, we often need to let go of old baggage and emotions that we're carrying. They go together. The mindset and the emotions are every bit as important as the exercise or the food we eat…. probably more so.
I hope you enjoy Amy's story and her amazing voice as she sings this inspiring song, "I Look to You."
Isn't it time you created your amazing body? Find out how, here.
Share
I spent the day with my good friend, Judy Hansen, author of "Trusting Spirit Now." Judy is one of those rare individuals who brings heaven to earth just being in her presence. I call her my "heavenly mother" because she has a natural gift for making you feel loved and cared for.
Today, she was my angel. To be honest, I've been floundering of late, not really feeling myself, struggling to stay in the light. Buckling down to serious work or feeling the need to "Light the World" has been the last thing on my mind. Frankly, this isn't all that unusual for me in the summer months. For several years now, I've taken a rest in the summer, and I think I've trained my mind to forget about business when the summer sun arrives. Habits are hard to break.
But this summer's had some added components which eventually culminated in a less-than-ideal weekend. I wasn't feeling too hot. I almost cancelled on Judy. I was about to ask her to come a different day, but decided I'd stick to plan.
I'm incredibly grateful I did, because by the time she drove away 7 hrs later, I felt as if someone had breathed new life into me. Ironically she was here for consulting, but in the process of helping her, she helped me even more.
Through her visit, something significant shifted in me emotionally, mentally and spiritually. My amnesia had lifted, and I remembered who I am and what I'm about. More importantly, I remembered how it feels to tap into something higher, nobler and divine.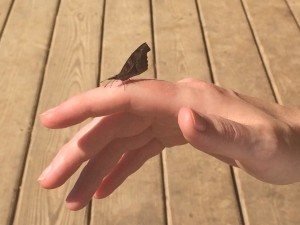 The last thirty minutes she was here, a butterfly kept lighting on my hands and on my legs. It felt like I'd made a new friend. I asked Judy to look up "butterfly totems" on her phone to see what the message of the butterfly is.
Butterflies may come into your life when you are going through important, unexpected changes. They symbolize:
Powerful transformation, metamorphosis in your life and personality
Moving through different life cycles
Renewal, rebirth
Lightness of being, playfulness
Elevation from earthly matters, tuning into the emotional or spiritual
The world of the soul, the psyche
See Spirit Animal Info for a full description
This was a perfect metaphor for where I am in my life and what happened to me today. I feel as if I've been reborn; and all it took was a day with a friend who gets me, who believes in me, and who reminds me who I am by who she is.
We all go through tough times, and almost every Light Bearer experiences bouts of occasional amnesia – especially when we're in the "rest phase." I hope you have a good friend who helps you remember who you are. Friends like this are priceless treasures.
Are you struggling to find clarity or feel connected to your greatness? We all struggle to find the light at times. If you know what I mean, I hope you'll join me for my upcoming Webinar Wednesday, June 9th:
"The 7 Storm Clouds that Block Your Light and How to Break Through Them"
We'll be talking about the typical challenges Light Bearers face and some ideas for staying in the light so you can attract more of your ideal clients, generate the income you seek and impact the lives you're here to touch.
Share
I've spent the bulk of my adult life analyzing the world, what makes people tick, attempting to discover the whys and wherefores of life. Looking for the patterns in the chaos.  I've gotten some incredible insights and understanding along the way. Yet, lately I've been questioning the questioning. Is all that analysis necessary?
I was out for a drive this morning and asked myself a couple questions:
What if spirituality is as simple as giving whatever doesn't serve you to Jesus and letting it go?
I mean really letting it go. Stop the activities that no longer serve you and let go of the guilt, the shame and the blame. After all, He's got it now – right?
What if the meaning of life is as simple as to love deeply, to bring love wherever you go – your home, your family, your work, your friends and colleagues, or even the grocery store clerk?
As this thought entered my mind, I immediately thought of my Granny. I can't recall that she spent her days analyzing the world or trying to save it. But she loved with all she had. It oozed out her fingertips into her food. It radiated from her eyes and her lips in her smile. Everybody loved Granny, because Granny loved everybody.
What if the secret to a happy life is loving like Granny did?
At the thought, a warm feeling of peace swept over me. I felt a resounding YES from God, angels and any heavenly hosts who may have been in the vicinity of my car. YES, love like Granny did. Focus on your family, make them feel loved and cherished, bring all the love you have and are to those around you.
In my quest for an amazing life, I am coming to understand that it is the simple things. The ordinary day-to-day acts of kindness, the kind smiles from twinkling eyes, and the warm hugs from loving arms are what make life incredible.
Even when cash flow is tight, your life can be amazing. Even when there are challenges and worries, life can be amazing – if there is LOVE.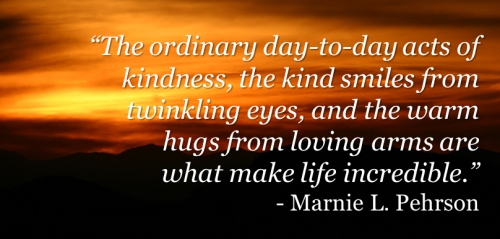 Share
I'm a bit of a chicken salad connoisseur. If I'm eating lunch at a new restaurant and they have chicken salad on the menu, 9 times out of 10 I'll order it. I guess I'm on a quest for the perfect chicken salad.
My all-time favorite chicken salad was at the Flying Star in Albuquerque, NM. It's this yummy dill chicken salad that knocks it completely out of the park.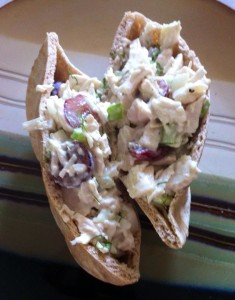 I've worked on my own chicken salad recipe and integrated the dill. It may not be as good as Flying Star, but this chicken salad is pretty dang good, even if I say so myself.
First, I boil 2 chicken breasts, let them cool, then shred, and dice them.
Then put in 1 stalk celery, diced. 2 slices of Vidalia onion, diced Red grapes cut in half and Fresh baby dill (a couple sprigs diced) Low fat Mayonnaise Salt/Pepper Chill/serve.
I like mine served on whole wheat pita or pocket bread. Enjoy!
Btw, having the energy you need and the body you want doesn't have to mean depriving yourself. It's as simple as making healthy choices. For me it meant getting in touch with the big vision for my life … that dream that keeps me up at night … and integrating my healthy body into that goal. Join me for my Create Your Amazing Body Workshop this summer and you'll get a FREE private 50-minute belief shifting session with me. We'll move any of the energetic and mindset blocks out of the way so you have a clear pathway to achieving your amazing body. Join me here
Share
I've suffered from it, my clients seem to experience it, maybe you have too… it's The Savior Complex. At first blush, you might say, "No way! I know who the Savior is and I'm not Him." But take a moment to ask yourself these questions:
- When my children experience major setbacks, do I feel like a failure as a parent? Do I blame myself for their mistakes, emotionally flogging myself for long periods of time?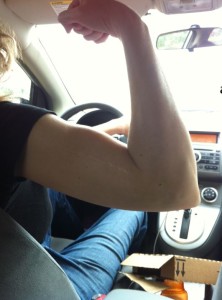 - When I see other people making mistakes, do I feel an intense need to help them fix their lives?
- Do I spend a lot of time wanting good things for others that they don't seem to want for themselves?
- Do I take a lot on my shoulders because, "no one else will do it and somebody has to?"
- Do I feel like it's not hard for me to take on more because I seem to be able to handle it better than others?
- Do I step in to fix things for my children, rather than letting them work through consequences?
- Do I feel uneasy about consulting or coaching clients because I really want them to get results and when they don't I feel responsible?
- Do I feel like I must continue to fix my children's problems once they are grown and out of the house?
- Do the challenges and struggles that my friends and loved ones face take away my peace, causing hours of worry or anxiety?
- When I'm around people who are depressed or dealing with heavy issues, do I take on their problems and feel what they are feeling at a deeper level than other people seem to?
- Bottom line, am I owning other people's stuff?
If any of these sound familiar, you may be suffering from the "Savior Complex."  The first step to a cure is understanding that each person is responsible for his or her own life.
The only person you are responsible for long term is yourself. You aren't on this planet to fix your spouse, your children, your friends, your customers or the world. The only person you have complete control over is you. If that's true for you, then it's true for everyone else.
I'll be talking more about the Savior complex and helping you break through it in my "Breakthrough to Radiance Series" starting July 15th. If you're going to leave the legacy you want, an important step is releasing the Savior Complex. If you don't, you'll soon be overburdened and the load will strain your health and diminish your light. Please join me for "Breakthrough to Radiance" Starting July 15th…