Share
I'm listening to Cathy Freeman's GLOW Celebration today and she read this wonderful quote. It really makes you stop and think about what you're radiating out to others and the world:
"There is one responsibility which no man can evade; that responsibility is his personal influence. Man's unconscious influence is the silent, subtle radiation of personality — the effect of his words and his actions on others. This radiation is tremendous.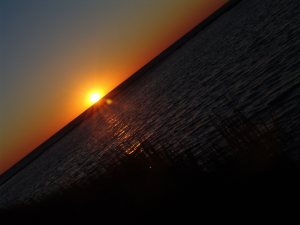 "Every moment of life man is changing, to a degree, the life of the whole world. Every man has an atmosphere which is affecting every other man. He cannot escape for one moment from this radiation of his character, this constant weakening or strengthening of others. Man cannot evade the responsibility by merely saying that it is an unconscious influence.
"Man can select the qualities he would permit to be radiated. He can cultivate sweetness, calmness, trust, generosity, truth, justice, loyalty, nobility, and make them vitally active in his character. And by these qualities he will constantly affect the world.
"This radiation, to which I refer, comes from what a person really is, not from what he pretends to be. Every man by his mere living is radiating either sympathy, sorrow, morbidness, cynicism, or happiness and hope or any one of a hundred other qualities. Life is a state of radiation and absorption. To exist is to radiate; to exist is to be the recipient of radiation." (David O. McKay, April 1948)
"Every man and every person who lives in this world wields an influence whether for good or for evil. It is not what he says alone; it is not alone what he does. It is what he is. Every man, every person radiates what he or she really is. Every person is a recipient of radiation.
"The Savior was conscious of that. Whenever He came into the presence of an individual, He sensed that radiation — whether it was the woman of Samaria with her past life; whether it was the woman who was to be stoned, or the men who were to stone her; whether it was the statesman, Nicodemus, or one of the lepers. He was conscious of the radiation from the individual. And to a degree so are you, and so am I.
"It is what we are and what we radiate that affects the people around us. As individuals, we must think nobler thoughts. We must not encourage vile thoughts or low aspirations. We shall radiate them if we do. If we think noble thoughts; if we encourage and cherish noble aspirations, there will be that radiation when we meet people, especially when we associate with them." (David O. McKay, 1964)
Share
Many of us avoid putting our hearts and souls into following our dreams because we're scared of disappointment. We're afraid our hopes will be dashed or we'll let ourselves down. Perhaps we're worried about what other people will think.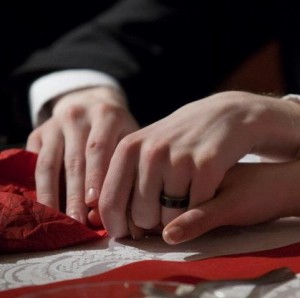 As I've re-entered the dating world, I've learned something important about life that applies to following your dreams.
I'm trying to be different than I used to be in a romantic relationship. I'm focusing on showing up fully as myself, opening my heart, being willing to be vulnerable and fully honest.  I'm trying to express how I feel, even when that might risk the relationship ending.
There is a risk involved when you do this. Your heart can get broken.
Yet, I realize now that much of the way I showed up in my marriage was about protecting my heart and expecting so little that I couldn't be disappointed. I'm determined not to do that again. Did this half-hearted, self-protecting stance lead to the very thing I was trying to avoid? Perhaps. It certainly didn't help.
I think this fear of being hurt in relationships is akin to the fear of disappointment many of us experience in goal-setting. We're afraid of setting our hearts on something, only to suffer disappointment, self-judgment or ridicule. Defeat can be heart-breaking. So we go about our goal-setting in a half-committed way because we want to protect our hearts.
One of the realizations that came to me as I entered a new relationship was that I could get hurt. I was operating a bit out of fear, holding back because my heart could get broken.
Then, one day I came to this realization that I'd passed the point of no return. If this relationship didn't work out, I was going to be hurt – no doubt about it. Just admitting that to myself, relieved something that allowed me to take those barriers off my heart and risk showing up fully as myself. Yes, I could get hurt, but I was going to get hurt anyway if it didn't work out. And a case could be made that the only hope the relationship has is for me to show up fully.
If you go through your whole life and you know you could have created the life you wanted, but you didn't try, or only half-tried, you're going to be hurt. Whether you abdicate your ability to create or whether you give it your all and it doesn't pan out, you're going to get hurt. Yet, odds are, if you give it your all, you will get something. I believe God grants us according to our desires. And if we throw our hearts and souls behind our desires and do what we can, we will get something good in the end.
But if you don't show up fully because you're afraid of failure or being hurt, you're destined to fail and you're destined for disappointment.
So give it your all! Throw yourself 100% into your dreams. It's the only way you can even hope to achieve them. And in the end you will know that you gave it your best shot, that you gave it your all. That alone, builds self-worth and shapes you into a person of character.
Share
Six-year-old Latisha studied problem number two on her math test. She closed her eyes, scratched her head and then re-read the problem. Her face grew distraught, and Mrs. Jones could see tears forming in the child's eyes.
"Don't worry about that one, Latisha, just bubble it and move on," the teacher encouraged.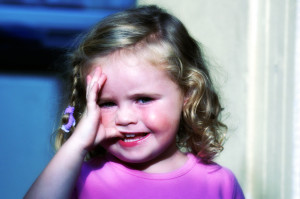 But Latisha wouldn't continue. She stuck her thumb in her mouth and concentrated harder.
"We haven't learned this yet, sweetie, move on to number three. I know you can get number three," Mrs. Jones encouraged.
The teacher knew the question was impossible for Latisha, and it wasn't because the class hadn't learned it yet. 
Developmentally, problem two was impossible for her entire first grade class. Mrs. Jones' mind went back thirty years to her university days where she first learned Jean Piaget's theory on cognitive development. Children's brains develop in stages and her class hadn't reached the stage where they could answer these questions.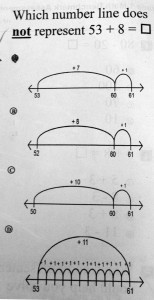 Trying to teach her 6-year-olds how to answer a fourth of the problems on this test would be a cognitive impossibility. It would be like reasoning with a newborn that a ball you showed her still exists now that you've put it behind your back. For the newborn, it no longer exists. Her brain hasn't wrapped around the concept of object permanence.
Mrs. Jones walked around the room, noticing some children haphazardly coloring in bubbles, not worrying about which answers they got right or wrong. But her brightest students were reduced to thumb-sucking and emotional upset, stuck on questions that their little minds wouldn't be able to answer for several more years.
The teacher's heart ached for her children. She wanted to help explain the cryptic questions, but there was an observer in the room, insuring she could do no such thing. The Common Core tests had to be administered without assistance.
Mrs. Jones encouraged Latisha one more time to continue to the next question and wondered how much longer she would remain a teacher in the school system. Between the endless regulations and documentation, militant demands by school authorities and now Common Core testing that was breaking the spirit of her students, she didn't know if she could take it much longer.
Many have addressed concerns over Common Core, but as I sat over my Thanksgiving dinner listening to this school teacher relate her first-hand account, I nearly broke down in tears. Why?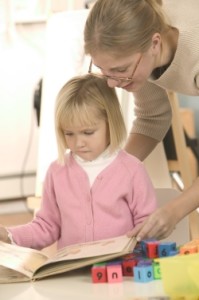 Because I felt sorry for little Latisha and the other children having an upsetting moment? Yes.
Because I felt for the teacher being forced to work under conditions that broke her spirit? Yes.
Because as a child I would have been like little Latisha, and I know what it would have done to me? Yes!
More importantly, I know the damage experiences like this inflict on people long-term. I spend my days helping the best and brightest break through fears, overwhelm, self-doubts and old programming from their past – most of it caused by small traumatic moments in childhood — like little Latisha and her thumb-sucking classmates just experienced.
In moments like this, the child mind grasps to make sense of reality. She's trying to make sense of the world, how it works and who she is in it. Most likely, Latisha and her friends are forming opinions that act like core beliefs, driving their subconscious minds for decades unless they find some way to remove or counteract them.
Inside Latisha's mind, she's probably thinking and feeling with great emotion:
-          I'm dumb
-          Math is hard
-          I can't learn
-          Tests are impossible
-          I'm a failure
-          There's no use in trying
One-time traumatic events coupled with strong emotion can seed beliefs like this into a child's mind until they become the person's mode of operations. Her entire life filters through those beliefs and impacts her choices and outcomes.
With Common Core, the rising generation will be repeatedly exposed to this kind of abuse throughout their school years. Whether created in ignorance of basic child development or as a malicious attack on teachers and students, the results of Common Core on children are the same – the best and brightest are being demoralized and programmed for failure at a core level.
It's time we started speaking out. If you have a story on Common Core, either post it below in the comments or contact me personally at marnie@marniepehrson.com and I'll share your story with the world.
This is a great explanation on Common Core and childhood brain development by psychologist, Dr. Megan Koschnick
Note: The story I related is true, the names have been changed to protect the innocent.
Share
"You must become the rock the river cannot wash away," Unknown Author.
I posted this quote and graphic on my Facebook wall and someone asked "Any lessons on how to do this?"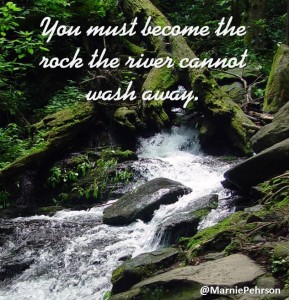 Here is the only advice I can give… Become ONE with The ROCK.
Find a centered place in Jesus Christ, become one with Him, so that when things are difficult, you go to Him, mentally, spiritually, and emotionally and let Him be your Rock. I do this through meditation and visual imagery.
I'll give you an example. Recently I had something emotionally upsetting on my mind. I was certain something that was important to me was coming to an end. I curled up in bed that night and let out a good cry. As I did, I imagined that my head rested on Jesus' shoulder and felt Him comforting me.
As I did so, these words entered my mind, "It's not time to mourn. This isn't over." Along with the words, there came an overwhelming sense of peace. My tears stopped. I was able to get some sleep.
Many times we let the fear of "what may happen" wash us downstream. Our worries over what may occur or what may not work out are every bit as distressing to us as the actual event. In those simple words the Savior spoke to me that night, I learned that we don't need to mourn until the death knell tolls. Postpone your worry and your mourning until something bad actually happens.
In the meantime, do as Deiter F. Uchtdorf advised, "Doubt your doubts before you doubt your faith."
Share
I love a good sale. But a great sale (one where you get such an incredible deal that you just have to phone someone up to tell them about it) I adore! They're rare but when you find a great sale, you know you're going to make yourself a very happy customer.
I believe the best Cyber Monday sale you're going to find isn't a new tech gadget that will be out of date by the end of the year. No, it's something that will last much longer, and actually put money in your bank account this year — and that's why I'm participating in it.
On Cyber Monday I'll be a part of 3 Day Bundle – one of those rare great sales you'll be high-fiving yourself for buying. 3 Day bundle is a deeply discounted educational bundle of online trainings, tailored for the Entrepreneur. Imagine getting 10 online courses from the biggest names in the entrepreneur world for only $148! Yes, you read that correctly! If I spend that much on a single course, I'm stoked! But to get 10? Well, that's just a great sale.
This sale focuses on Building a Better Business in 2014. Whether you want to dramatically increase your sales skills, create a killer marketing plan or build a Facebook Ad campaign that actually works, or many other important skill sets needed to run a profitable business, this bundle has got you covered. Each course will add new revenue streams (or improve) to your business, and give you different ways to connect with your customers.
Here's a list of what's in the bundle and who is involved:
Cracking the Code: Build a Facebook Revenue Machine by Adam Spiel ($497)
Get the YES! The Essential No-Stress Guide to Turning Prospects into Paying Clients by Carolyn Herfurth ($197)
Marketing Mastery by Michelle McCullough ($97)
Create a Wow Book Audio Program by Marnie Pehrson ($197)
The Soul Vision Marketing System by Angela Johnson ($297)
Releasing the Brakes by Sean Smith ($376)
Making Love & Money Work: Relationship course for Entrepreneurs by Dino and Shannon Watt ($197)
The Business Blueprint by Brandon Allen ($97)Get Yours at 3 Day Bundle
Share
So many of us never go for our dreams because we can't see HOW we're going to get past the obstacles that loom before us. Or we never set out because we don't know every step it will take to arrive at our destination.
Don't let the important desires for your heart be held hostage because you don't know how they can happen! In this video I talk about how to create your own amazing life by letting go of how it will happen…
Join me for the next How to Create Your Own Amazing Life Workshop held Tuesday evenings on December 3, 10, and 17!
Share
The old saying goes, "You've made your bed, now you have to lie in it." Is that really true? When we make certain choices, do we just have to suffer the consequences? Perhaps we do for a while, but do we have to keep on suffering from them or can we create a new life?
Here are my thoughts on the subject…
Join me for the Create Your Own Amazing Life Workshop coming up soon.
Share
Why is it that we do the same things over and over and expect to get different results? Why is it we settle for less than we desire and expect to be happy?
Are we so afraid of disappointment? Are we that concerned about what other people are going to think if we don't succeed that we don't even try? Or is it simply a lack of clarity?
In this video, I share with you a simple exercise that is so powerful it could lead you to the life of your dreams. You just need to answer one simple question with thought, feeling and honesty to transform your world…
I hope you'll join me for my "How to Create Your Own Amazing Life" Workshop.
Share
Do you run up against a constant stream of obstacles that block your way as you work toward your monetary, business or life goals? If those are getting the better of you or are causing you to remain stuck, it could be that you just need this one thing …
Join me for the "How to Create Your Own Amazing Life" Workshop