Share
I've always known that my dad had a way with people, but it seems he also has a way with birds. He sent me these photos today of a bird he coaxed into coming to him, letting him pick it up and become its friend.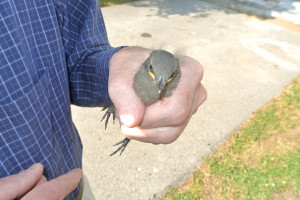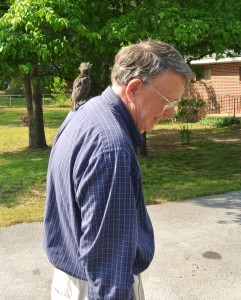 He found this catbird on his car port and started talking to it. It walked toward him and let him pick it up. It squirmed a bit at first, but then it finally relaxed as he held it in his hands. For perhaps thirty minutes he talked to it in soothing tones until he finally opened his hand. Rather than fly away, it climbed up on his back.
I remember when I was young he found another cat bird in the house that had come in through the chimney. He caught it and held onto it a while. When he took it outside, it didn't want to leave him. Finally it flew into a tree and kept talking to him for some time.
The trick, he says, is to hold onto the bird, restrain it just enough to keep it from getting away, but use no more force than you have to. It's about building trust and letting it know you mean it no harm. It's still a mystery to me that he can talk to it and make it come to him and let him pick it up.
I think there's a lesson here about building trust with not only birds, but also with people. In my father's career as a dentist this ability to engender trust and set people at ease came in very handy. In the last years before he retired, he only accepted patients by referral. People came from states away to be cared for by this gentle man with a way of calming others.
My dad said he first learned to work with birds as a boy when he hypnotized chickens to stand on their heads with their feet in the air. This is the first I'd heard of this so he suggested I Google it. Sure enough, here's a video someone posted on how to hypnotize chickens. The final method in the video is the one my dad used as a child…
Anyway, such fun! I'm completely fascinated. How about you?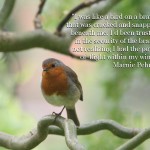 Share
I've noticed a pattern among successful women entrepreneurs. It occurs after you've been in business a while. You're going along, doing great. Then, there comes a point when you feel the need to reinvent yourself…
- Perhaps the old way you were doing things doesn't work anymore. - Maybe you're just burnt out and need a change. - Or life may send you a slamming blow that knocks the wind out of you.
Whatever the case may be, there is this turning point where everything has to shift.
I call this the Transparency Phase in the Light Bearer process. You've been shining, you've been impacting the world with your work, but now you're being called to step it up a notch. Unfortunately, for a while it doesn't feel like stepping up. It feels more like you're being leveled to the ground.
If you forge on through, you will be taken to a new place where you'll be able to make a richer impact on your audience, dive deeper with your customers, deliver your message in a clearer way, and shine brighter than you ever have before.
Before you get to that place, though, you'll be called to let go of everything that no longer serves you. If there are money leaks in your finances, those will need to be stopped. If there are relationships that drain you, those will need to be repaired or discarded.
If there are any "black blobs on your glowing ball of light" or any area where you are in-congruent with your message, you will be challenged in that very area. Your strengths will feel more like weaknesses.
At times it may feel like everything you valued in yourself – everything you felt you were good at — is stripped away. You're left with nothing. The truth is, you aren't alone. You do still have something incredibly valuable. In fact, it is EVERYTHING.
As I traveled through the Transparency Phase, I started owning this gift, but it took a while to come to that point.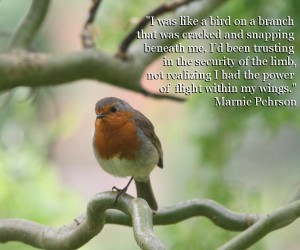 For months I was like a bird on a branch that was cracked and snapping beneath me. I'd been trusting in the security of the branch. I didn't realize I didn't need the branch because I had the power of flight within my wings!
Eventually, I came to understand that what I bring to the table is not web traffic, promotional ability, creating revenue, teaching, or even influence.
What I do have is my ability to ask, seek inspiration, receive it and act upon it. Markets can change, Google can create new algorithms, calamities may befall, but with this power to seek inspiration, receive it, and act, anything is possible.
I am not alone. And neither are you!
This gift of receiving and acting upon inspiration is what has carried me through the last 23 years in business. But I will warn you … as you come to realize that all you really need is heaven's inspiration (and that's all you have), even that may be tested. Circumstances may cause you to question…
- How much do I trust my ability to receive inspiration and hear correctly?
- What do I do when my inspiration is called into question by others?
- Will I follow it even when others don't agree or think I'm wrong?
It's an interesting place to be… but I've been amazed at the clarity that comes simultaneously. During this pivotal time, I was given panoramic views of my life — the good, the bad, the deception, the light. the people who have been strategically placed in my life for pivotal purposes. It's very empowering to discern so clearly and speak your truth — even when it might hurt someone else's feelings or rock the boat.
I understand now why Job in the Bible asked that his integrity not be taken away. When everything you think you are is stripped away, all that is left is your integrity. Your desire to hang onto it makes you courageous in speaking from that place of clarity… speaking your truth… no matter what the cost, no matter what anyone else thinks or feels. You have nothing else to lose.
THIS is the place from which you are ready to SHINE!
If you're going through the Transparency Phase, I hope you'll join me for my Traversiamo System. Traversiamo is an Italian word that means "let's cross over." Don't doubt yourself. You have the gifts and the knowledge within you. It's time to cross over to that place of shining and I'll be guiding you through the process. To find out more, click here.
In the meantime, "Hold On, The Light Will Come:"
Share
I don't know about you, but I love Spring. It's my season! Maybe it's cause I'm a May-day baby, but I come alive this time of year. Right now I'm celebrating on so many levels. Not only am I feeling free-er than I have in months, but also I'm celebrating my 23rd year in business.
If you're ready to break through to shining brighter than you ever have, I hope you'll join me on this journey. I'm offering a 23% off coupon on three of my flagship programs through May 1st.
Just use ANNIVERSARY in the coupon code spot on these programs:
Create a WOW Book Mentoring Program
If there's a book in you and you're ready for some mentoring and accountability on the writing, publishing or marketing process, this program's for you.
Finding Your Sweet Spot Niche Mastery System
If you're struggling to identify who you are, who you serve, and what you bring to the world, this program will help you do that. You'll also start thinking through products, programs and services you can offer.
The Traversiamo System
I'll be getting real, raw and relevant with a small group of individuals about my journey through the Transparency Phase of the Light Bearer Cycle. I'll be helping you navigate this difficult phase of the process with more grace, ease and hope. Come on! Let's cross over!
If you're ready to embrace and celebrate your freedom to express your truth, your highest and greatest self, I hope you'll join me in May for one or more of these programs!
In the meantime, enjoy this fun song from Jason Mraz and celebrate your freedom!
Share
Discover How You Can Quickly and Easily Build a Successful Six Figure a Year Business And Reach a Global Market While Doing Your Life's Work through the Power of Turning Your Knowledge into Money-Making Information Products.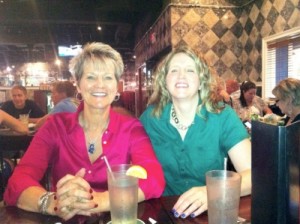 One person who has been doing this for years is my friend and colleague, Kathleen Gage.
Not only is Kathleen doing this year after year, she has clients who make great money with product creation.
In fact one of her clients recently made $3,000 in one hour because of one primary reason. She packaged her knowledge into a product.
Another client made over $35,000 on her first online event because Kathleen helped her focus on her packaging her knowledge.
Click here to watch a short video on exactly how this was done!
When you visit the link above and watch the short training video Kathleen has recorded for you, you'll see exactly how you can begin creating profitable product starting today and absolutely EXCEED your goals in 2013!
If you are serious about making money on the internet… you WILL want to attend this event.
Invest one minute right now to get the details and register here.
Share
There is an art to sharing your message in a way that reaches your audience consistently, powerfully and effectively. One of my all-time favorite marketers to follow is Carol Tuttle of Dressing Your Truth. Carol is absolutely brilliant. Her product funnel is masterful, all of her material is top notch, and there's not a shred of doubt about who she is, what she stands for, or what her message is.
What's more she has a flair for maximizing the use of video and creating materials that go viral. This morning, I saw her post this video, and I laughed until I cried. This has to be the most brilliant piece of marketing I have ever seen. I predict this gets shared all over the social media sphere…
Watch, learn and laugh. I'm still wiping the tears from my eyes. Read her full blog explanation here.
Share
I'm excited to announce that I now have a free assessment you can take to determine where you are in The Light Bearer Process.
First what is a Light Bearer? Here's the official definition:
A Light Bearer is a wise, intuitive Inspired Creative who lovingly lights the way for others. A Light Bearer is passionate about assisting people in breaking free from bondage to ultimate freedom (whether the chains are of one's own making, generational or inflicted by others). They are courageous leaders for not only the rising generation but also for lifelong learners of any age.
Light Bearers Go Through a 6-Phase Cycle
Knowing where you are in this cycle helps you make sense of what's happening to you and helps you prepare for what's coming next. In difficult times it will give you a lot of hope. The diagram below outlines the process. Take the Free Light Bearer Assessment Here to find out where you are in the process and what each phase means. It's fast and fun!
Share
One of my favorite stories in the Bible is when Jesus' disciples are on a boat. He's been praying on the shore and sets out, strolling across the boisterous sea. When the men see Jesus approaching, they are scared because they think he's a spirit.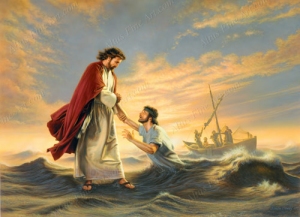 He calls out to them and comforts them, "Be of good cheer; it is I. Be not afraid."
Peter replies, "Lord, if it be thou, bid me come unto thee on the water."
Jesus does and Peter climbs out of the boat and begins to walk on water. As long as Peter keeps His eyes on Christ, he can walk on water. When he becomes fearful and distracted by the winds and the waves, he begins to sink. (Matthew 14:22-33)
There are so many wonderful lessons in this story. It's a great reminder to keep our eyes on the Master, not getting distracted, and stay focused. It's also a powerful illustration of Christ's mastery over any situation and His ability to create miracles in our lives.
This morning this story has been reminding me that the things that look the very worst coming toward us are often for our greatest good. Lately I've seen something coming toward me that frightened me. The Lord has called out to me so many times, "Be of good cheer; it is I. Be not afraid." I listen to Him for a while and take some steps, and then like Peter I've been rattled by the winds and the waves and started to sink. He always pulls me up … just like He did Peter.
This morning on the way to the gym, I began to see things from a completely new perspective. As the morning progressed, greater levels of clarity emerged. Every difficult thing I've encountered in the last six months has been calculated for my benefit. Everything I thought was "bad" or "hard" was neither. I was seeing the situation through the perspective of the men on the boat. I wasn't seeing it from Jesus' perspective. The men were afraid. I've been afraid. Jesus saw an amazing opportunity that Peter would talk about for the rest of his life. Jesus is creating a golden opportunity for me as well.
Now, as I look at this situation through God's eyes, I see that not a single thing has been bad. It has all been clearly calculated and orchestrated for my benefit. It is taking me to a wonderful place that God has already shown me exists.
Sometimes we set a lofty goal and don't realize that in order to attain it, something's got to change. That change may be in our thinking, how we view the world, or in our circumstances. The road to great things is never easy. If we were capable of obtaining the goal when we set it, we'd already have it. We wouldn't need the goal! Why are we so befuddled when the deck has to shuffle before we can be dealt a new hand?
I love what Kirk Duncan teaches in his Order to Chaos CD. He talks about organizing your garage. If you want to take it to a higher level of order, there's got to be some chaos first. Chaos is all part of creation. Instead of seeing the chaos in my life as "wind and waves" or a "ghost" or some other bad thing, I'm starting to see it all as a blessing, all for my good.
This clarity is giving me the ability to trust at a deeper level and to praise God ahead of time. Now I understand that the promised good is on its way to me – even if present circumstances look chaotic.
As I rejoice in this place of praise, this song has been on my lips. I hope you enjoy it as much as I do.
If this post resonates with you, you might want to find out where you are in the Light Bearer Process. You may take my Light Bearer Assessment here. It's fast and free!
Share
Are you doubting what you know? Perhaps everything you've been teaching? Are the things that used to work for you not working anymore? Do you feel like life changed the rules and nobody sent you the memo?
There's a time in every Light Bearer's life when she is tested on the very thing she's teaching. It's the "Transparency" phase of the 6-step Light-Bearer process I cover in Light the World: How Your Brilliance Can Shift the Planet. This phase is about removing "black blobs" clinging to your glowing ball of light. It's about burning away impurities so you're ready for the next phase — shining.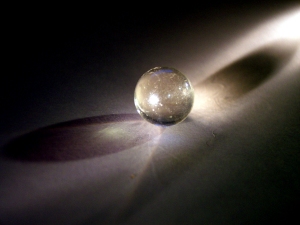 Transparency humbles you enough to submit to the touch of the Master's hand so He can transform you into a clean, clear, conduit of His love and light to the world.
It can be one of the most excruciatingly painful places to be. Should you stop teaching? Are you a fraud? Should you just go get a j.o.b.? Bottom line, you realize you have a whole lot more to learn.
This is your chance to dig back in, work through your own processes, find the missing pieces and elaborate more on things you either couldn't remember or hadn't yet experienced.
As you do this, you become increasingly aware of your "black blogs." Ironically, you'll discover that your weaknesses lie in the exact areas of your strengths. For example, I teach women to value themselves, but I wasn't valuing myself. I see the gifts and greatness in others, but I wasn't seeing them in myself. I'm all about synergistic relationships and collaboration, yet in major areas of my life I was going it alone, trying to do it all by myself.
When you come to this place of being tested on the very things you've been teaching (or feel called to teach), you have three choices, as I see it:
1) Pull back, lick your wounds and wait until you have your "act together" to put yourself out there again.
Sometimes this is necessary. You do need to regroup and take a much needed rest. During these times, I recommend journaling so you document your process.
2) Pretend everything is all right and fake it until you make it.
This route takes an immense amount of energy as it requires effort to pretend everything is fine when it's going horribly wrong. What's more, it grates on your soul because you feel out of alignment.
3) Be transparent with those around you, document your process and keep on going with faith. Know that your "shining" phase is just around the bend.
This route requires a shift in the way you view yourself. You may have seen yourself as the leader, expert or guru. All of these might make you feel like you have to "be perfect" and always have your act together. Heaven forbid you make a mistake!
In reality you may be none of those. You may simply be a person who is farther out along the path. Others are watching your tail lights, learning from your mistakes and your successes. They're grateful to have the opportunity to observe – not because they expect you to be perfect – but because now they have some knowledge of the road ahead.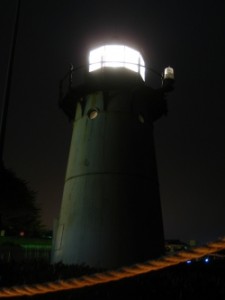 They won't trip over a log on the path, because you just stumbled and warned, "Watch your step!" They will know where to find fresh water because you just yelled, "There's a spring over here!" When you care enough about others to share what you're learning during your difficult times, they are grateful for what you can share.
You may come to realize you have more people following you in the dark than you ever did in the light.
As a friend pointed out to me yesterday, "Your light is shining brighter than you think. The symbol of the lighthouse is so perfect, the purpose of its light is not to shine in day or light, but to shine in darkness and fog." (Liz Bradley)
There's a quote from Eat, Pray, Love that describes this 3rd way of being:
In the end, I've come to believe in something I call "The Physics of the Quest." A force in nature governed by laws as real as the laws of gravity. The rule of Quest Physics goes something like this: If you're brave enough to leave behind everything familiar and comforting, which can be anything from your house to bitter, old resentments, and set out on a truth-seeking journey, either externally or internally, and if you are truly willing to regard everything that happens to you on that journey as a clue and if you accept everyone you meet along the way as a teacher and if you are prepared, most of all, to face and forgive some very difficult realities about yourself, then the truth will not be withheld from you." – Liz Gilbert
I love this because I'm realizing I'm surrounded by teachers. I don't have to be "the perfect teacher" or "the perfect leader." We're all in this together and everywhere I look, I find teachers, guides and friends — fellow travelers on the journey.
If this post resonates with you, you might be in the Transparency phase of the Light Bearer Process. Find out by taking my Light Bearer Assessment here. It's fast and free!
Share
I woke with my chest tight and my heart fluttering this morning. I know that feeling well. It's been my companion since closing IdeaMarketers in October. While my business is doing well in its new direction, it always takes time to rebuild from the ground up. I miss the free-flowing, consistent 5-figure-per-month revenue I used to make. This flying without a net gets the better of me at times, and there are many mornings — and many dead-of-night-moments — when I awake with that anxious fluttering and pressure in my chest.
The only thing I know to do is pray and listen to soothing music. This morning I was conversing with the Lord in my mind, yet no matter how He assured me, I could not seem to quiet the doubting thoughts or soothe the pain in my chest.
"Why?" He asked me. "Why don't you believe me when I tell you that I have this covered. I will see you through to a better place. Why don't you believe me? You've been in this difficult spot before, and I helped you through. Do you think me incapable of doing it again?"
"I know… I know… I should have the faith. I've been in worse places than this," I responded. I thought for a moment upon His question and the answer hit me. In the past, I had IdeaMarketers. I knew that site had potential. I could fiddle with it and generate the revenue when I needed it. I could tweak something, create a new product or service with it, and there would be the cash that I needed. It was my "sandbox" to play in and create things.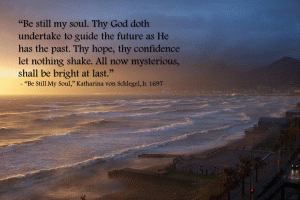 But now, it's gone. There's nothing to build castles with anymore. Nothing that I can count on as a revenue creation source. For the first time, it occurred to me that maybe all that faith I thought I had in God, wasn't faith in God, but faith in IdeaMarketers. I had faith God could help me make money from IdeaMarketers. It wasn't faith in myself. I've spent much of the last 6 months finding faith in myself again. It's an even more humbling thing to realize that it wasn't faith in God either.
I'm reminded of something CS Lewis wrote in A Grief Observed. The book is about how his faith was shaken by the death of his wife. He realized by the devastation her death caused that what he thought was faith was really a house of cards.
You never know how much you really believe anything until its truth of falsehood becomes a matter of life and death to you. It is easy to say you believe a rope to be strong and sound as long as you are merely using it to cord a box. But suppose you had to hang by that rope over a precipice. Wouldn't you then first discover how much you really trusted it?" ― C.S. Lewis, A Grief Observed
Upon shutting down IdeaMarketers — which I felt incredibly led to do — I bulldozed an orchard that fed my family on a consistent basis. Little did I know when I made that bold move, I left myself with only the rope of faith in God to carry me through. I'm learning now that my rope is not as sturdy as I once thought it to be.
I believe God is taking me to a place where I lean less on what I've built and more on Him. I'm certainly not as Job. I still have my friends (thank heavens)! I still have my family and home. If God helped Job rebuild from absolutely nothing, He can help me rebuild now.
There is a song that has been a lifeline for me over the last six months. It's called "Be Still My Soul." Recently I found this version by David Archuleta. I absolutely love this rendition. The piano is lovely, and Archuleta captures the emotions I feel in my heart — the hope I long for but often have such trouble locating. This song gives me that hope … to hang on … to keep looking up. To keep believing that better days lie ahead.
Be still my soul. The Lord is on thy side. With patience bear, thy cross of grief or pain. Leave to thy God to order and provide. In every change, He faithful will remain. Be still my soul. Thy best thy heavenly Friend, through thorny ways, leads to a joyful end.

Be still my soul. Thy God doth undertake to guide the future as he has the past. Thy hope thy confidence let nothing shake. All now mysterious shall be bright at last. Be still my soul. The waves and winds still know His voice who ruled them while He dwelt below.

Be still my soul. The hour is hastening on when we shall be forever with the Lord. When disappointment, grief and fear are gone, sorrow forgot, loves purest joys restored. Be still my soul, when change and tears are past, all safe and blessed, we shall meet at last."
If this post resonates with you, you might want to find out where you are in the Light Bearer Process. You may take my Light Bearer Assessment here. It's fast and free!
Share
One of the most fascinating excuses I hear from people about why they don't want to collaborate is that they don't trust other people. They are afraid to go into collaborative arrangements for fear of being hurt. Often the people who tell me this are Potentials (in Lisa Rae Preston's STEP Core Passion Assessment). Primary Potentials are highly creative visionaries who are wired to inspire. We comprise only about 10% of the population. Thus, we are different than the norm. We tend to be pioneers and march to the beat of our own drummers. Few people really "get us." (You can take the STEP Core Passion Assessment for free here.)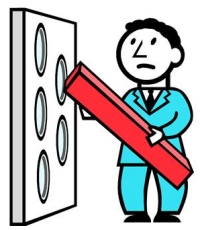 "Fitting in," isn't likely to occur unless we happen to be surrounded by other Potentials. For example, the majority of the world is comprised of Services (the do-ers) and their brain patterning is the direct opposite of Potentials. Most Potentials spend their lives being told by the rest of humanity what they "should" or "should not" do. For example, they might hear, "You should buckle down, get a steady job and let go of your pipe dreams." Nothing grates on a Potential's nerves quite like being "should upon."
This alienation and inevitable wedge sends us into our own little worlds. And we do have quite the imaginations! We can entertain ourselves there, but in this place there isn't as much human interaction as we crave.
Another aspect of the Potential mind is that it is wired to spot patterns and see connections. Potentials who have a secondary brain patterning of Truth, tend to see patterns and connections in things and ideas. Potentials who have a secondary brain patterning of Empathy, tend to see patterns and connections with people.
Potential-Empathies, in particular, crave human interaction. We need people. We are born collaborators. So, if we've been alienated and wounded to isolate ourselves, we often end up depressed, lonely and afraid.
But for those who can push past their fears, and reach out to others, great rewards await. Simon Sinek talks about how Mother Nature has wired us to help one another. We actually release a feel-good hormone in our bodies (Oxytocin) when we spend time and energy helping another person. In order to survive as a species we must learn to help one another, and so it's hard-coded into us to feel fulfilled when we do.
This could be another reason why Potentials who feel alienated and then withdraw, suffer from depression, anxiety or other disorders. Their fear of alienation prevents them from engaging in relationships fully, and thus they produce less Oxytocin (also referred to as the "love and bonding hormone") which then results in fewer moments of happiness.
"Oxytocin is a hormone that helps relax and reduce blood pressure and cortisol levels. It increases pain thresholds, has anti anxiety effects, and stimulates various types of positive social interaction. In addition, it promotes growth and healing." (Oxytocin hormone benefits and side effects by Ray Sahelian, M.D.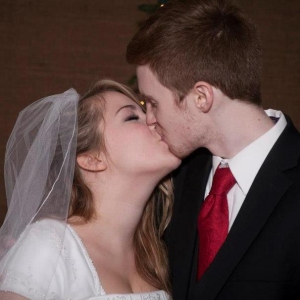 Here's an illustration of the power of this naturally occurring drug.
My son Joshua was diagnosed with Crohn's at 13. It's an auto-immune, inflammatory bowel disease. Since getting married in December 2012, he has been doing much better. He says he's healed. My family was joking around on Easter about how his wife, Elise, is healing him with her love.
Here's something fascinating I found while investigating Oxytocin, which is released when people are in love or during social bonding of any kind. Look at this fascinating footnote from Wikipedia:
"Social behavior and wound healing: Oxytocin is also thought to modulate inflammation by decreasing certain cytokines. Thus, the increased release in oxytocin following positive social interactions has the potential to improve wound healing. A study by Marazziti and colleagues used heterosexual couples to address this possibility. They found increases in plasma oxytocin following a social interaction were correlated with faster wound healing. They hypothesized this was due to oxytocin reducing inflammation, thus allowing the wound to heal faster. This study provides preliminary evidence that positive social interactions may directly impact aspects of health."
Elise IS healing Joshua! Or perhaps his love for her is healing him!

So here's what I'm thinking for those who have been wounded so deeply they are afraid to collaborate… Perhaps you don't trust everyone, but is there even one person you trust? Reach out and serve that person. Better yet, find someone to serve without any expectation of return. No need for trust then. Expend your time and energy to help that person in some way. Use your gifts and your imagination! This will make you feel better – literally releasing Oxytocin in your brain.
Do this enough, and you will begin to heal. Then you will start to attract more people you can trust into your life. And then you can serve them too, and they will serve you in return. Gradually, over time, you will collect your own tribe of people who believe what you believe and whom you can trust. THEN, you can start tapping into the power of collaboration – which is accessing infinite possibilities and resources.