"Isn't It Time You Trust Your Heart
And Make The Impact You're Here to Make?"
If you're like most people with something important to share with the world, you may be ...
worrying about what other people think,
believing you have to run your business like everyone else does,
feeling like you're missing something before you can position yourself as a leader,
believing you're missing important elements, knowledge or insights to be "ready" to serve.
I'm Marnie Pehrson and I'm here to open your eyes to how amazing you truly are and that you CAN trust your heart. You are perfectly positioned and suited to fill the measure of your creation and have joy being you. Isn't it time you trusted your heart and stopped worrying about what other people think? If you're an author, coach, consultant, light worker or holistic practitioner, your path won't look like everyone else's. Dare to be you! Join me in one of my support groups or for private consulting.
Each month you'll hop on two 1-hour LIVE Group Support Sessions where I'll be using cutting edge belief-shifting and energy healing techniques to assist you in breaking through your limiting beliefs, past trauma, partial perspectives so you can see the true you and what you have to offer the world. As a certified SimplyHealedTM Practitioner, I have 6 years of energy healing experience and 27+ years of business experience which I will bring forward to support you on your journey.
Through this ongoing support group, you'll make new friends and gain confidence in yourself. You'll come to truly trust your inspiration and your heart. You have your answers within you and as a child of the Creator, you have access to His infinite wisdom. This group is designed to help you mine those answers and remove the obstacles that prevent you from being who you're here to be.
Includes:
Finally trust yourself, your inspiration and the path you're on in life. Get ongoing group support with 2 LIVE Group Energy Healing calls per month. Sessions are held on the 2nd and 4th Thursdays of each month at noon ET / 11 am CT / 10 am MT / 9 am PT.
Get support and your questions answered between sessions in our Private Facebook Group for "Trust Your Heart" members.
Affordable Options for Individualized Support - Members may purchase Individual Private 50-minute SimplyHealedTM Sessions with Marnie at a $20 discount
Session Topics
Connecting Your Heart and Mind. Trusting Your Heart. Trusting Your Path. Healing your heart from past traumas and brokenness. (March 8)
Letting Go of What Other People Think. Trusting yourself and who you are here to be. (March 22)
Finding Meaning in the Mess. Discovering the compensating blessings in losses, mining the gold in your "mistakes." (April 12)
Going for What You Want and Doing What You Love. Overcoming the voices of the world that say you have to do things their way and trusting your own path. Resisting the urge to settle for less. (April 26)
Tapping Into Your Brilliance, your life experiences, knowledge, resources, etc. Clearing a path for success in using your brilliance to serve others and find joy in your path. (May 10)
Connecting to Abundance - Overcoming scarcity and fears of competition and comparison (May 24)
Connecting to Who You Are Here to Serve - Finding your tribe, your audience, your followers and connecting to them energetically. (June 14)
Releasing Perfectionism and Paralysis - letting go of the paralyzing need for perfection. (June 28)
Decision Making with Confidence - make faster, better and more confident decisions. (July 12)
Gracefully Navigating Opposition - opposition is part of the process. It doesn't have to take you by surprise or kill your dreams. (July 26)
What Is "The Heart?"
My definition of "the heart" is the infinite, divine part of you... your spirit... that knows who you are and what you're here to do. It's your inner knowing, the part of you that transcends mere emotions or intellect and sees and knows the path you need to follow. It communes with the Divine.
If one's definition of "the heart" is emotions/ego, then I certainly would not say to trust it. Emotions/ego aren't truth. They are just indicators of what we believe ... which could be true or false beliefs, fearful or loving beliefs. When I speak of the heart, I'm speaking of something so much more than emotions. It is the essence of who you are as a child of God.
Judi Reid Talks About Her Experience with Marnie's Support Groups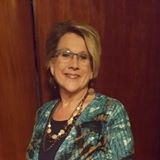 "I love this group!  Marnie is so in-tune to what I have needed with the monthly topics.  The group sessions have been a synergy of energy work and practical life/business skills.  I have felt shifts in my personal life and business.  My focus has become better directed.  I can't say enough about the quality of people in the group and Marnie's expertise." - Kristine Farley, www.KristineFarley.com
Commonly Asked Questions
How long does it go for?
I have 5 months mapped out and it will probably continue beyond that. But you can stop whenever you'd like.
Who Is This Group For?
For people who are struggling with self-worth, past disappointment, and/or who feel like they're here to make a difference, leave a legacy, put themselves out there in some way. There are lots of things that come up for people as they stretch outside their comfort zones. I've found that light leaders (like authors, speakers, consultants, holistic practioners) benefit from a good support system to deal with everything that's thrown at them by life and the world. This is a support system on steroids. You'll make like-minded friends AND get regular energy clearing session so you can keep your momentum going.
Why Is it Such an Affordable Investment?
You're right! Normally, a SimplyHealedTM group session goes for $35 each. This gives you two group sessions for only $27! I'm making this so affordable because I love assisting people who are making a positive difference in the world (or want to). I love to see light leaders keep their momentum going. My big goal is to Light the World by helping light leaders stand out and get their messages out.
What Does This Include?
You'll receive 2 LIVE group energy clearing sessions each month (Live and Recorded) and a private Facebook group to get help between sessions.  You'll also receive a members-only coupon code to save $20 on private sessions with me.
What Is The Time Commitment for Participants?
The Live Sessions are an hour each. The Facebook group is an option for you to have a place to get answers or a quick remote clearing or interact with other members. No time frame attached to that.
If I Have to Miss a Session, Will They Be Recorded?
Yes!
(

$70/month

Value)


Yours for only $27/month!
Held the 2nd and 4th Thursdays of each month starting in March 2018
12 noon ET / 11 am CT / 10 am MT / 9 am PT
(All sessions will be recorded and made available afterward if you have to miss any)