"FINALLY, Get That Nagging Online Business Project Off
Your Plate With A Tech+Business+Marketing Expert
Working Alongside You!"
Delegation is great, but here's the deal...
Sometimes you know what you want, but you can't articulate it well enough to a subcontractor to get it done. 
You'd rather just work alongside someone and tell them what you need.
You might need to tweak the results and figure it out as you go.
Or maybe you want to watch how they did it so you know the process for yourself.
Most techies have no idea about what makes good business or effective marketing. They just do what they're told. They can't catch the vision of your overall objective and help you make it a reality.
You need someone who knows about the online business and marketing world
AND has the tech skills to implement in a way that works for you and your budget.
You also want someone who knows how to teach!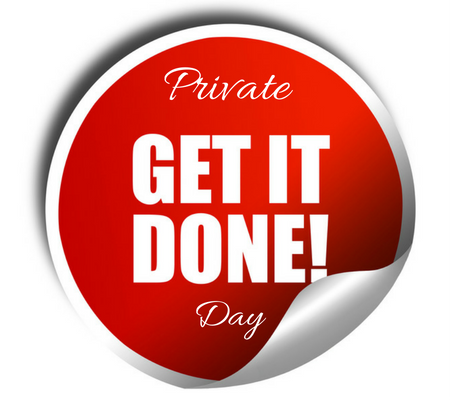 While I'm all for delegation, I believe every business owner needs to understand some of the core basics of their own business.
That's why I've created my
Private Get It Done Days
In these sessions, I'll work alongside you for 3 hours and together we'll get your project done in a day!
A little about me and what I bring to your project...
I started my business back in 1990 as a computer trainer. My first book (of the 25 I've published) was "How to Run a Successful Computer Training Business!"
I programmed and created the first article marketing directory in 1998 -- using HTML and ColdFusion programming. The site received over 10 million page views per month and served over 200,000 contributors.
I've been marketing online since 1994.
I've created hundreds of Web sites.
I've been hired for marketing and PR by clients like Adam Urbanski, Kathleen Gage, Janis Pettit, Carolyn Cooper, Leslie Householder, David Perdew, Jeff Herring, Laura West, Willie Crawford and more!
What Does a "Get It Done Day" Look Like?
Here's an example...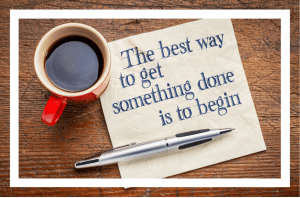 Jennifer has ongoing training she conducts. Her various training offerings will be running throughout the coming year with monthly start dates for three different niches. She likes to use LeadPages to create the sign-up pages for her training, but she's stumped on an ideal way to let people sign up for the dates they would like.
Making this happen overwhelms her. She'd like to know how to easily do this so she has the knowledge in her tool belt for the future. She also needs some help brainstorming her sales copy for the three different niches.
Jennifer books a Private Get It Done Day with me. I ask her key questions about her three niches. We craft unique sales copy to go on each of her three different lead pages. I help her pull out the bottom-line benefits of her offerings and punch up her copy.
Next, I show her how to create her PayPal buttons by walking her through it via screenshare. We place the buy buttons on her web site so people can enroll in the dates they want. By the time we're done, Jennifer has
Copy for her 3 sales pages,
PayPal buttons created for dozens of classes in each of her three niches,
Three web pages with the enrollment details for each of her niches
Thank you pages for her trainings.
AND she now knows how to do this again in the future!
If she forgets anything, she can refer back to the recording of our session.
"If I was asked about my website my anger and frustration would start bubbling!

I have worked with many over the years but Marnie did 3 things different. She listened, worked effectively and she spent the time to do what was necessary to get the job done.

After my session with Marnie, I was excited to work on my website alone because of the empowerment I felt. I felt confident to send people to register for my programs and that confidence equaled revenue and success."

- Jennifer Lamprey, creator of the I Love My Body Diet
What project has you stumped? Let's talk about it and see if a 3-hour Private Get It Done Day would be a good solution for you.

Read to Roll? Get All This
Personal Hands-On Get-It-Done Consulting & Training
For Only $381 $297
If you're interested in consulting by the hour, click here