Attention: Holistic Practitioners & Light Workers
"How To FINALLY Overcome the Tech Barriers
And Get Your Business Online"
Would you like more customers and clients?
Do you get overwhelmed with the technical aspects of getting your business online?
Do you feel like shoving your dream to the back burner when you think of all the logistical aspects of doing business online?
Do you often feel anxious when you think about having to market what you do online?
For right-brained intuitives, healers, and holistic practitioners, the left brain aspects of doing a business online can keep you stuck indefinitely.
Isn't It Time You Made The Impact You're Here to Make?
Hi! I'm Marnie Pehrson. I love working with people like you who are so creative, spiritual and in-tune. But I feel bad for you when you can't really make the impact you're here to make because all of those gifts are trapped behind a wall of technological insecurity and overwhelm.
People need what you have to offer. You hold the "cure" for what ails them. But, they won't know about it and won't be able to easily purchase it if your online presence doesn't exist or isn't well organized.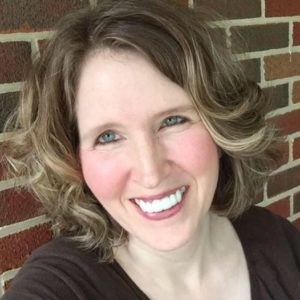 I started out as a computer trainer and consultant back in 1990, started doing business online in 1994, began marketing people online in 1996. Then, in 2010, I became certified as an energy worker.
I am your bridge between the right-brain world of holistic healing and the left-brain world of technology. I've created a set of affordable done-for-you services where my team and I handle all the technical aspects of getting your holistic business up and running online. 
Simplicity and Affordability
Most of my clients are just starting out. They're on a budget, so I don't recommend expensive tools and services that are going to burden you with big recurring bills. You can get online easily, affordably and swiftly. So if you're ready to start scheduling paying clients online, let's talk...

WordPress Site Setup
Getting your web site up and running from scratch can be affordable and flexible. You give me the URL's of some sites you like, I send you over to my BigStock account to pick out some photos you like, and I build you a web site that is mobile friendly and ready to take orders.
Here's what's included:
Installing WordPress and any special software you'll need.
Creating the look and feel of your site
Loading in content to basic pages like your home page, about page, contact page, services page and blog section of your site.
This foundation setup is only 
$297
Ecommerce Ad On
Once you have a basic web site, you need sales pages for your products and services along with buy buttons. You also need to be able to put buyers on special email lists so they receive information on their specific purchase.
For example, if you are an energy worker and you offer a monthly energy clearing session, you need:
A sales page for the subject of the month's energy clearing call.
A buy button that integrates with something like Paypal.
A thank you page on your site that people land on after they purchase -- thanking them for their order and telling them they will be receiving an email from you with details on their purchase.
An email list that integrates with Paypal and sends the person to a specific password protected page on your site for access details.
A password protected page on your site with the access details for the session. This page can also be used later for a recording of your session where people can download that.
After the session you might want your sales page adjusted so that you're selling the recording instead of the live session.
If you use services like Paypal, Aweber and a WordPress site, you can simply give me your logins and I can set all of this up for you for as little as
Only $199 for the initial setup
which includes integrating Paypal with Aweber.
Additional sales pages with Paypal and email integration can be added for as little as $49-$79 depending on the complexity and if you need help with your copy.
Email Marketing Setup
If you want to market effectively, you need a free optin offer to get people on your mailing list. Simply saying you have a newsletter or "get on my list" is not going to cut it. People need a compelling offer to give up their name and email these days. This could be a video series, a checklist PDF, a free report or ebook. Or it could be a free audio recording of a session or webinar you've done.
You'll need
an optin page that entices people to sign up for your offer.
A form on this page will tie to your email management program and automatically deliver a link to the page where they can get their free item.
There will be a thank you page people go to after they sign up that delivers the item.
You'll want a series of at least 5-7 emails sent out periodically to deliver valuable information and encourages subscribers to set up a time to talk with you or to purchase your lead-in product or service.
My Email Marketing Setup Package includes all of the above, plus
You'll receive two 30-minute zoom (or phone) consults.
In the first, we'll discuss ideas for your lead generator (aka free optin offer).
In the second, I'll interview you and together we'll craft benefit-laden optin page copy that entices visitors to sign up for your free offer.
We'll load 5-7 follow-up emails into your email system and show you how to add more if you'd like. 
All This For
Only $279