Internet Entrepreneurs: Not Enough Hours in a Day?
"Getting More Done and Making More Money Can Be Enjoyable, Easy and Fun!
Marnie Pehrson, creator of the first article directory, mother of 6,  and author of over 25 titles shares her secrets for getting more done in less time & making money while you're at it!
From: Marnie L. Pehrson
Dear Fellow Internet Entrepreneur:
More than any other question, the one I get asked the most is, "How do you do everything you do? With six children, multiple web sites, dozens of clients, and 25 books under your belt, how do you do it all?" What's more, those who've spent any amount of time at our house wonder how I manage to do all that and still live a laid-back life.
After so many people asking the question, it finally dawned on me that I should share that information with others. I've decided to address my thoughts to individuals with online businesses. There's definitely a unique lifestyle we Web entrepreneurs enjoy. Our home and work lives are muddled together and it's difficult to determine where one ends and one begins. This presents unique challenges and opportunities that differentiate online entrepreneurs from the rest of humanity. So, I speak directly to you, my fellow online entrepreneur.
This program is everything I could compile to explain and teach you how I'm able to get so much done and still enjoy a peaceful lifestyle. Everyone has the same number of hours in a day, but this program will teach you how to leverage those hours optimally to get more done, make more money and find joy in life!
So let's get started! There's no time like the present!
Marnie Pehrson

"Marnie Pehrson has the uncanny gift/ability to act on several projects, programs and ideas... seemingly simultaneously! And yet she's not the typical performance driven personality associated with high performers. Her demeanor is relaxed and easy going, and she listens intently and with a presence of mind that alludes most goal oriented people. Her magic formula is worth emulating. She manages a sizeable family and several business while remaining connected and concerned for those around her. The world needs more Marnies!" - Phil Davis, President, Tungsten Branding
For the first time ever, compiled in this ebook, is a treasure trove of wisdom that will make time your friend instead of your enemy. From now on time will work to your advantage!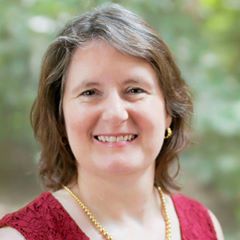 "This isn't your typical 'Internet Riches' - type of book full of copycat formulas for success. Marnie's book delves deep into what we need to know and understand about ourselves, and how we need to grow to be capable of creating a thriving business. It is full of insight and wisdom, as well as practical tips, that come from many years of running multiple successful, growing, evolving businesses. An easy read that will inspire you to take action -- and change not just your business, but your life!" 
- Terri Zwierzynski, Solo-E.com 
Know where to spend your time to get the most powerful results.
Use this simple test and you'll know whether a project is one you should accept or reject.
Go through this exercise and you'll gain the laser beam power of focus.
Install this astonishing belief about time, and watch your life transform.
Make a slight adjustment in your actions, and time instantly becomes your friend.
Learn how to let go of your need for perfection, yet produce quality products and services.
"Marnie Pehrson's perspectives and tips in How to Get More Done in a Day than Most Accomplish in a Week go far beyond the ordinary. You'll appreciate her humor, and her honesty. And you'll appreciate, as I did, her encouraging voice - literally nudging you on to make small changes, every day, that will undoubtedly help you create a more appealing big picture. Please take an hour or so with Marnie's new book (if you can't find an hour, read Chapter 12: Relax into Inspiration first!). It'll definitely change your perspectives, and may well change your life." - Kathy Gulrich
Discover techniques for ethically selling products you haven't even finished yet.
Make important decisions with confidence and minimal risk.
Overcome fear and break through to success.
Recapture time you never knew you had and make it work for you.
Tap the power locked within your moods.
Learn how to put the laws of nature on your side.
Save time and energy when you easily distinguish between what you can control and what you can't.
Do all this and more in a state of creative control.
Here's what you get...
How to Get More Done in a Day Than Most People Accomplish in a Week
by Marnie L. Pehrson, creator of IdeaMarketers.com
In this ebook, you'll find all the tools and techniques Marnie Pehrson (a mother of 6, author of 25+ books) uses to get everything done and still have a joyful life!
This no-nonsense guide doesn't mince words! It gets down to the mindset, beliefs, tools, and traits you can install in your own life to accomplish great things.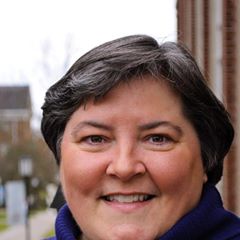 "It's not often that I read an entire ebook start to finish. Even rarer that I take copious notes as I read! How to Get More Done in a Day than Most Accomplish in a Week held my attention and gave me numerous insights into how to intensify my productivity without increasing my stress levels!
Entrepreneurs wear multiple hats and spin numerous plates each day. Marnie Pehrson has a way of helping you get to the core of who you really are, rather than simply defining yourself by what you do. Her practical ideas gave me the "BINGO!" insight I needed to solve my issue with 'scatteredness.' How to Get More Done in a Day than Most Accomplish in a Week has my highest recommendation!" - Lisa Rae Preston
Also Included is an Exclusive Audio Interview:
How to Tap Into Your Intuition to Achieve Amazing Success
This is an exclusive audio interview between Marnie Pehrson and Intuition Expert, Andrea Hess of EmpoweredSoul.com. In this 1-hour audio you'll learn things like
How to waste less time making mistakes and going in unproductive directions. Instead, harness your intuition and let it lead you in the right direction the first time!

Discover an easy test you can use to instantly tell the difference between your imagination and your intuition...never be fooled again!

Use these simple steps to tap into your intuition -- even if you don't consider yourself intuitive.
This is an MP3 audio you can either listen to over the web or download and listen to on your computer or put on your ipod or burn to a CD.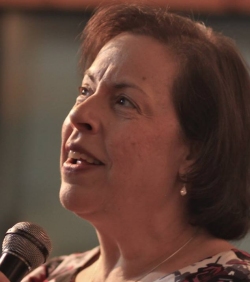 "Marnie Pehrson rocks!  I must confess I've been somewhat envious and a bit intimidated by her ability to get so much done so consistently and quickly.  I've always suspected she had a secret workshop in her basement staffed by little elves.  What else could explain her cheery calm and her ever growing list of completed products and projects?  
I've just finished reading Marnie's e-book, How to Get More Done in a Day Than Most People Accomplish in a Week.  Although disappointed I won't get to meet and maybe borrow a couple of the elves, I'm less intimidated and more confident that I can improve my own productivity.  There are no secrets here – no quick fixes or magic formulas. This e-book is just like Marnie – warm, friendly, relaxed, smart and non-judgmental.  She presents a holistic, sensible and bite-sized approach to getting stuff done.  More than just a collection of great tips and tools, you'll find vital information about mind-set, self-talk and attitude that are the building blocks of permanent behavior change.  Even if you decide to implement only a few of the strategies she suggests, I'm confident you'll see tangible results."  - Nancy Gerber