"Increase Your Monthly Revenues
By Sharing Your Life Lessons With Others"
Dear Friend,
Meet Jalyn -- 53-year-old grandmother from Cedar City, Utah. She spends her days diving into family history, volunteering at her church and enjoying her 18 grandchildren. Jalyn loves traveling to look at old genealogical records, spearheading family BBQ's and having the freedom to "be a Grandma."
She's one busy lady and she likes it that way.
Fitting in a business might seem impossible for Jalyn, but her business actually funds her travel and free-time.
Jalyn runs her own consulting business from her kitchen table. With no overhead, no inventory, and no staff, Jalyn's income is 96% pure profit.
You might think Jalyn's a born sales woman or that she has a degree in marketing.
Nope.
Actually, Jalyn openly confesses, "I knew nothing about sales and sometimes found the whole process unsavory."
So how can you make $1908.48 a month if you know nothing about selling?
For Jalyn, it all started when a friend told her about my class. I was talking about how to make money by sharing your life lessons with others.
Jalyn had come through some difficult depression and developed important tools to help others who suffer from depression too.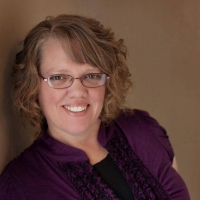 "I grew up knowing that something wasn't right with me," Jalyn says. "I just knew that I was broken beyond repair. Why couldn't I control that voice in my head that kept telling me how worthless I was? How could I spend so much time sleeping and never feel like I had any energy? Why did all the good advice about how to be happy work for everyone else, but not for me?
After a long, painful journey, I developed some tools that helped me focus on joy and the ability to appreciate myself.
Over the past few years, I've helped other ladies manage and conquer depression. But I never dreamed I could make a living doing that!"
Maybe you're like Jalyn. You've made it through a tough journey. You've survived illness, trauma or loss.
And you learned some important life lessons along the way. Lessons that are holding you together and helping you live a freer life.
You love sharing with other women who are traveling a similar journey, offering them hope and inspiration to keep going.
So I ask you...
Why not get paid for sharing your expertise?
See, Jalyn's story isn't unusual. Thousands of women run simple consulting businesses... some bring in 6-figure incomes and above.
Most of these women don't have a business degree.
They have a "life" degree. They've graduated from the University of Hard Knocks and they're still around to tell the story.
And that story brings in a healthy income every month.
I'm Marnie Marcus, and I've helped scores of women create their own businesses from scratch -- based on their own expertise and life experiences.
And I'd love to help you create a healthy income by sharing the lessons you've learned in life with others.
Think of helping others bypass some of the pain you went through. It's so rewarding to see the women you work with shave off months, even years of pain from their own journeys because of your insight.
So how can you get started with your own business?
I've helped 72-year-old grandmothers and 48-year-old single moms transform their life experiences into products and programs. People who've spent years puttering around and never getting anything done, take my class and come out the other side with their completed products AND sales pages and preview presentations to sell their information products.
Even if they weren't sure what product to create to start, they were able to emerge with something powerful that people wanted.
What holds most people back is
being overwhelmed with what's swimming around in your head, not knowing how to transform it into a product that people will buy.
not knowing all the steps needed to transform what's in your head into a sellable product that is delivered online: order forms, buy buttons, email lists, etc.
bumping into tech challenges stop you dead in your tracks.
The Problem
The challenge with creating information products is that you have to master dozens of crucial steps to get ready to sell online. For instance...
Develop a marketing plan
First you need to research your audience so you're sure they understand that you have the answer to their most pressing worries.
Next, you'll need to decide how to structure your product,
name it, price it,
Write a sales page
create download pages for buyers to receive it after purchase.
Follow-up emails
Actually sell your information
Encourage others to contact you for 1-1 consulting
(and 100 smaller steps along the way!)
All of this can be daunting even for those who have already created information products.
Because it can be so overwhelming, folks can spend thousands of dollars on products which really aren't needed at all.
The easiest and most cost-effective way to create an information product and start selling is to have a coach walk you through the steps, so you can bypass all the nonsense.
I've seen people take 5-7 years learning all this stuff -- and still not make one red cent! By hiring me as your product creation coach, you can shave years off your learning curve and literally be making money from your information product within 4 weeks.
If you're like Jalyn, you want to start spending more time with your family NOW -- you don't have years to waste.
We're going to bypass the hassle; in fact, I'm here to help you move ahead by showing you exactly how to do each step. You're not limited to waiting on a group - you can go at your own pace - as fast as you like. I'm here in person to guide you every step of the way for the 5 days of training plus for FOUR months of follow-up support in my Product Creation Club!
Never get confused or waste time wondering how to do the next piece to the puzzle. Want to know the steps from someone who's done it or figure it out on your own? Because you could figure it out on your own - but it would take months or years, especially with no immediate feedback, you could be spending hours doing it all wrong
You don't even have to know what your product is when you start.
I'll help you:
Identify your market
I'll help you come up with an idea for a product that matches your life's experiences with your audience's deepest frustration
outline your product
come up with a great name for your product
price your product
craft a sales page
create a webinar that sells your product
know what to put on your download pages and emails.
Typically, it takes anywhere from 6 months to 6 years for most people to make back the money they've spent learning to create products because they're going around in circles, taking rabbit trails.
My students have doubled, even tripled back their investment in a matter of 3-4 weeks!
I am devoted to making sure my students get results! If you can't figure something out yourself, I will do it for you while you watch so you can learn how to do it! My goal is to get you making money as fast as possible.
The main challenges I see people face are these:
They have no idea where to go next after they get one thing done.
I don't let you get lost. I keep you on target. You'll never be confused about what to do next.
They get stuck on the tech stuff.
I have a computer training and tech background. When you're stuck, I just do it for you - I let you watch and we record it so you can do it yourself the next time.
They don't know how to do the steps.
My templates help you get it done fast.
Nobody trains on product creation the way I do. Most people sell you a set of audios or videos and leave you to figure out how to apply the information to your situation. Most people can't begin to make the canned material personal to their needs!
I make it personal! I come alongside you and help you learn product creation WHILE we create YOUR product, YOUR sales page, and YOUR preview presentation!
Introducing My ...

How to Create Information Products FAST!
High-Octane Intensive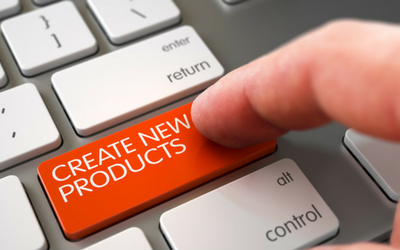 I'll be stepping you through the process of creating your own information product around your expertise. This could be a tele-call series, a webinar series, a Google hangout series, or even a face-to-face training. You can either keep delivering your product live or you can transform the recordings into an instantly downloadable product. In this 5-day intensive, I give you everything you need -- instruction, templates, one-on-one assistance and a collaborative setting with others who can give you their input as well.
I call it my "High Octane" version because this 5 day Intensive is for those who are willing to devote this concentrated time to make MAJOR progress in developing and selling a product or program. You'll come away from this training ready to hold your preview webinar and start selling your product.
Day 1: Identify and Research Your Ideal Audience
1 Hour Live Training
10:30 am ET / 9:30 am CT / 8:30 am MT / 7:30 am PT
I'll show you how to identify your ideal customer for your product. We'll create a customer avatar -- targeted down to age, gender, interests, income range. We'll identify other people they follow and what products they've purchased in the past. You'll dive even deeper into what's keeping them up at night. You'll discover their innermost thoughts, feelings and how to provide the EXACT solution that will have them begging to purchase your product.
LIVE One-On-One Group Consulting - 90 Minutes
1:30 pm ET / 12:30 pm CT / 11:30 am MT / 10:30 am PT
You'll be able to show me your work and get my edits, critiques and suggestions on your computer screen while you watch. There is no better way to learn than by example, and nothing beats having YOUR project as the example. This is learning+creation on steroids! LIVE Consulting groups are kept small, no more than 8-9 students per session, giving you the individual attention you need without the normal expense of one-on-one consulting.
Day 2: Outline Your Product and Pricing
1 Hour Live Training
10:30 am ET / 9:30 am CT / 8:30 am MT / 7:30 am PT
I'll give you my template for outlining your product. You'll create a blueprint for what your product includes and how it will be structured.  In this training, I'll be showing you how to create group programs that you will deliver live, record and can later turn into an information product or keep delivering live -- whichever works best for you and your students.
LIVE One-On-One Group Consulting - 90 Minutes
1:30 pm ET / 12:30 pm CT / 11:30 am MT / 10:30 am PT
Imagine having me review your product to make sure you're covering all your bases. What's more the small group setting gives you amazing collaborative feedback from other students in the program. 
Day 3: Continuing to Outline Your Product
1 Hour LIVE Training
10:30 am ET / 9:30 am CT / 8:30 am MT / 7:30 am PT
We'll continue to work on outlining your product on this day.
LIVE One-On-One Group Consulting - 90 Minutes
1:30 pm ET / 12:30 pm CT / 11:30 am MT / 10:30 am PT
Bring what you've got done on your product outline to this session and get feedback from me and the group. 
Day 4: Creating an Engaging Preview Presentation that SELLS
1 Hour Training
10:30 am ET / 9:30 am CT / 8:30 am MT / 7:30 am PT
One of the best ways to sell your product is with a preview telecall or webinar. I'll share with you my method for putting preview presentations together fast. I'll give you the steps to getting your preview registration page on your site so you can start pulling in leads right away.
LIVE One-On-One Group Consulting - 90 Minutes
1:30 pm ET / 12:30 pm CT / 11:30 am MT / 10:30 am PT
You'll be able to show me your work and get my edits, critiques and suggestions on your computer screen while you watch. There is no better way to learn than by example, and nothing beats having YOUR project as the example. This is learning+creation on steroids! 
Day 5: Crafting A Sales Page That Goes Ka-Ching!
1 Hour LIVE Training
10:30 am ET / 9:30 am CT / 8:30 am MT / 7:30 am PT
I'll share with you my simple template for powerful sales pages. Take the mystery out of sales pages with my simple process. Fill in the blanks and ... voila! ... you have a sales page. The research you do in Day 1 of the training will give you the verbiage at you fingertips. You'll know how to get inside your customers' heads, speak directly to them, and have them begging to buy from you!
LIVE One-On-One Group Consulting - 90 Minutes
1:30 pm ET / 12:30 pm CT / 11:30 am MT / 10:30 am PT
Imagine having me review your sales page, give you feedback on your headlines, tweak your verbiage to emphasize your product's benefits and make sure you're covering all your bases. What's more the small group setting gives you amazing collaborative feedback from other students in the program. 
Ready-Made Templates Save YOU Dozens of HOURS
On Every Single Product, Preview Presentation and
Sales Page You Create in the Future!
My trusted advisor told me not to do it. She said my templates are worth $1,000's of dollars and that I should keep them to myself because folks can use them over and over again. But, I'm all about results and I want you to be able create your products simply and easily. And honestly, I can't stand teaching people a cryptic method when I can make it simple instead! You'll receive...
a) My Product Creation Template, including a PowerPoint template you can use for your training modules
b) My Preview Presentation Templates including a PowerPoint template you can use for webinars or live presentations.
c) My personal Sales Page Creation Template

BONUS: 4 Months in My Product Creation Club + 1 FREE Audit
Get 4 months of support in my Product Creation Club where you can continue to interact with other students in the product creation classes in my Private Facebook Group. I'll also be there to give you answers and support. Also, during your 4 months, you'll receive 1 FREE Audit of a future class. Many of my students enjoy going through the training one more time. As space permits, I open up spots for my previous students to audit future classes. If you see I'm offering the class again, you're welcome to check with me and see if I have space available for you to sit through the training again. In the Live 1-on-1 Group sessions, students who enrolled directly in that training will receive their questions answered first. Those auditing will be able to get their questions answered next.
There's no need to get stuck along the way. You'll also receive access to a private Facebook Group with other participants in the intensive. I'll be in the group in the days leading up to the training, during the training, and for at least a month afterward. So if you hit a snag, you can get help and keep your momentum flowing. 
You won't find anything like what I offer anywhere else, but
here's the closest thing you'd find if you bought the components separately:
| | |
| --- | --- |
| I have a friend who sells a product creation training in a box, with no personal support for | $497 |
| Another friend sells a downloadable sales page creation training with no personal support for | $297 |
| Another friend sells presentation training for | $798 |
| Another friend sells copywriting assistance equivalent to what I offer my students for | $2,000 |
| Add in the additional 1-on-1 consulting I give in our live afternoon sessions | $497 |
| Plus the value of the 4 months of ongoing support I give you | $397 |
| And you'd easily pay over | $4,486 |
  What People Are Saying
Regina Reiter Shares Her Experience with Creating a Product in a Week
"Marnie's program holds amazing, long-term solutions for me -- so many templates -- an organized, fill-in-the-blank way to move along in business without staying stuck in a rut of indecision and frustration. It was just what I needed." - Carolyn Calton
"The framework especially that Marnie created with the strategy, the technology, the tools, and the templates, helped blast me through a block that I'd had. I wasn't sure quite what to do with this Webinar that I had or where to go beyond the Webinar.
Marnie not only helped me understand exactly what I can do as far as next steps for the modules for the training, but also how that can create a framework for my book, which is another area where I was stalled.
Listening to everyone I am astounded and so delighted to see people coming in with nothing and walking away with something. All of us have done really incredible work. It's astounding to see the outcome and the deliverables from this program. I know exactly what I can do to go forward, and I feel confident that I have the tools necessary to do that. So Thank You, Thank You, Thank You!" - Anastasia Montejano
"This class was priceless! Not only did it help me create a new product, it also spurred me on to getting my new website created! Wow, what a power packed week, I got so much done! With Marnie's guidance and templates I was able to organize what I've been doing for years into a sellable product. I'm no longer going back and forth from one offering to another. Marnie helped me to see how all of my offerings can blend into each other in an organized manner. I'm already using her templates to create more products to put aside and offer at a later date.
The group setting was ideal. As a group we were able to share our situations and encourage one another along. Listening to Marnie's advice to others in the group gave me new insights into my own situation. Thank you Marnie, this was just what I was looking for!" - Lynda Cutler
"Marnie was quick to provide solutions as they came up. The intensive was effective. It allowed focus, bonding with others, and developed support. The templates were excellent, thorough, practical and usable. The one-on-one group consulting was valuable. One of my favorite and beneficial pieces was the input from the group, developing their products and especially mine in a challenging category of self-help and spirituality." - Judi G. Reid
Who Will Benefit Most From This Intensive?

This intensive will be a good fit for you if ...
You have successfully worked with clients one-on-one or in groups.

You have a process you use with clients that is duplicatable.

You are able to release the need for perfection enough to complete tasks and release your work into the world.

You are decisive, and committed to taking action to do the homework.

You are willing to commit 5 days to making your product a reality.
Transform Your Life Lessons Into Income NOW!
How to Create a Information Products FAST!
I look forward to sharing this valuable system with you! Imagine all the programs and products you can create and all the time you'll save! Not only can you potentially create tens of thousands of dollars in revenues from the products you create with my system, but also you'll be able to redeem dozens of hours on every product you develop. Those hours can be used for more important revenue-generating activities!
Maximum of 8 Students In This Intensive:

Thursdays
August 17, 24, 31, September 7 and 14
10:30 am ET / 9:30 am CT / 8:30 am MT / 7:30 am PT
and
Live Group Consulting each day 
at 1:30 pm ET / 12:30 pm CT / 11:30 am MT / 10:30 am PT
3 Easy Monthly Payments of Only $279 Each
(Spaced 30 days apart)
CART CLOSED 
Or Save & Bring a Friend with a 1-Time Payment of

Only $697
BONUS: Choose the 1-Payment Option and you can bring a friend!
In other words, 2 people can take the class for $697.
Just make the payment and send us the contact details for
your friend who wants to attend with you.

CART CLOSED
Partial training subsidies may be available for students who live in some Utah counties. Please contact marnie@marniemarcus.com if you'd like information on where to apply.
Want to Continue in the Product Creation Club Beyond 4 Months?
If you've already taken this training and would like to stay in the Product Creation Club beyond the initial 4 months, you may opt to stay in the Product Creation Club for a low monthly rate of only $29.95! You won't find a better deal for ongoing product creation support! Find out more here.