Attention: Authors and Would-Be Authors
"How To Break Through Writer's Block And Release Your Masterpiece Into The World"
Here's a Facebook Live I did on breaking through Writer's Block
Are you feeling stuck?
Do you feel like you don't have time to write?
Are you having a hard time focusing and notice yourself doing anything and everything but writing?
Do you look into the future and doubt whether your book will be good enough, whether people will buy it, etc?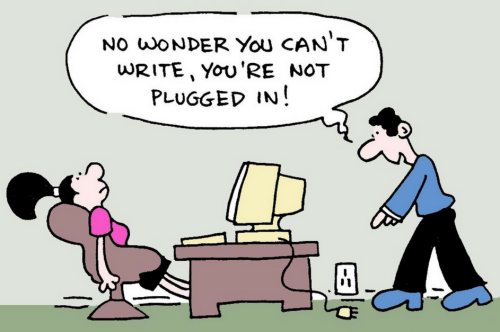 Writer's block is well known and widely experienced. There are tips and tricks for breaking through writer's block -- like pulling out a notebook and just writing whatever comes to mind. Or taking a break and doing something completely different like playing music or taking a walk.
But sometimes these things just don't do the trick. Why?
Because what's stopping your flow of writing is a belief about yourself, your ideas, your writing skills, your readers or even the way the world works.
Getting down to the root of what is holding you back is critical. If you can eliminate the root issue, you'll clear that issue for not only the current book project, but any others you plan for the future.
Watch this Breakthrough To Creative Freedom Energy Session. I use cutting-edge energy moving and belief-shifting techniques (called the SimplyHealedTM Method) to clear up those past traumas, negative or false beliefs, and blocks that are standing in the way of you crafting, publishing and releasing your masterpiece.
This session is available to you in video and audio form as well as a PDF presentation with all the affirmations used in the session. You'll be able review the information again and again -- anytime you feel stuck.
"Just wanted to take a moment to thank you for this morning's session for writer's block.  It helped me on so many levels.  I felt the shift almost immediately.  I am so grateful for your writer's wisdom and for your SimplyHealed gifts.  That was a terrific session.  Marnie, you are a talented energy worker and writer, as well as a facilitator of others' dreams.  Thank you!  Thank you!"

- Jolene Victor, www.VictoryEnergyWellness.com
What are you waiting for? Isn't it time you got your work out in the world?
Break Through to Creative Freedom!
This is an 80 minute video of an energy session that was delivered live.
Also the PowerPoint with all the Affirmations is included
with an Audio Version of the Session as well.
Only $14 for this Breakthrough Material!