Attn: Authors, Coaches, Healers, Holistic Practitioners, Visionaries & Right-Brain Entrepreneurs
"Isn't It Time You Trusted Your Heart
And Made The Impact You're Here to Make?"
If you're like most people with something important to share with the world, you may be prone to ...
worrying about what other people think,
believing you have to do things like everyone else does,
feeling like you're missing something before you can position yourself as a leader,
believing you're missing important elements, knowledge or insights to be "ready" to serve.
I'm Marnie Pehrson and I'm here to open your eyes to how amazing you truly are and that you CAN trust your heart. You are perfectly positioned and suited to fill the measure of your creation and have joy being you. Isn't it time you trusted your heart and stopped worrying about what other people think? If you're an author, coach, consultant, light worker or holistic practitioner, your path won't look like everyone else's. Dare to be you! Join me in one of my support groups or for private consulting.
"Trust Your Heart" Support Group
Each month you'll hop on two 1-hour LIVE Group Support Sessions where I'll be using cutting edge belief-shifting and energy healing techniques to assist you in breaking through your limiting beliefs, past trauma, partial perspectives so you can see the true you and what you have to offer the world. As a certified SimplyHealedTM Practitioner, I have 6 years of energy healing experience and 27+ years of business experience which I will bring forward to support you on your journey.
Through this ongoing support group, you'll make new friends and gain confidence in yourself. You'll come to truly trust your inspiration and your heart. You have your answers within you and as a child of the Creator, you have access to His infinite wisdom. This group is designed to help you mine those answers and remove the obstacles that prevent you from being who you're here to be.
Includes:
Finally trust yourself, your inspiration and the path you're on in life. Get ongoing group support with 2 LIVE Group Energy Healing calls per month. Sessions are held on the 1st and 3rd Thursdays of each month at noon ET / 11 am CT / 10 am MT / 9 am PT. Click here for a list of session topics.
Get support and your questions answered between sessions in our Private Facebook Group for "Trust Your Heart" members.
Only $27/month!
Private Sessions: Holiday Special Thru 11/30/17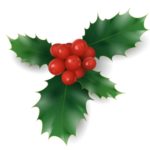 If you're the type of person who would prefer an individualized, private experience, one-on-one energy sessions with me are a great way to go. Everything you share will be kept confidential and we'll be able to work together on your specific concerns, goals and objectives. Whether you want a single session or multiple ones, we'll work together to get all the gunk out of the way so you can tap into your highest, best self and trust the path you're following for your life and business.
You are here to make a significant impact on the world. You have much to share. Let's shake off the chains of the past, the limiting beliefs of the present and the concerns about the future. Set yourself free to be all you're here to be!
Book a Full 50-minute Energy Therapy Session
with Marnie for $97

Or Save and Purchase Three 50-minute Energy Therapy Sessions
with Marnie for $279
Get Your Christmas Spirit On!
Get your copy of my Christmas novel, "Miss Humbug," on Amazon and get my "Peace, Love and Joy for the Holidays Energy-Shifting Video" FREE!